This weekend pregnancy fatigue and discomfort really started setting in. I was having a hard time accepting the fact that I probably needed to slow down and rest, especially on the weekends. In my initial denial I committed myself to baking 4 dozen muffins, completing 3 major nursery projects, taking a friend's maternity pictures, cooking 2 labor intensive meals, going to breastfeeding class, going to Sunday school and church, and hosting Lifegroup.
By Saturday at 1:00PM I found myself so tired that I wanted to lay down on the carpet at the breastfeeding class and take a nap. It was clear in the first 10 minutes that babies have an innate ability to find the boob and Andrew was there to take notes, so what was the harm? I made the choice to exercise my social graces and not lay down in the middle of the floor but my exhaustion resulted in a little meltdown later that afternoon. I felt like I just couldn't be all I could be anymore and it was driving me crazy and making me feel behind in life.
The good news is, Andrew and I ended up having a really helpful conversation about priorities and resting and making the most of the next few weeks together and not over-committing and avoiding run on sentences. Not really about that last part.

I didn't get everything done that I had planned, but I think I got the important things done. The others can wait. Or be forgotten altogether. It helped that the city of New Orleans went under a boil water advisory on Sunday which meant I couldn't wash my dishes. Oh darn.
I did complete a couple of nursery things that I am pretty happy with.
I bought the wooden letters at Hobby Lobby for about $10 and painted them. The stripes were an afterthought. I may do a little tutorial about it because it got a little confusing and there might be at least one other person in cyber space as remedial as me when it comes to crafts.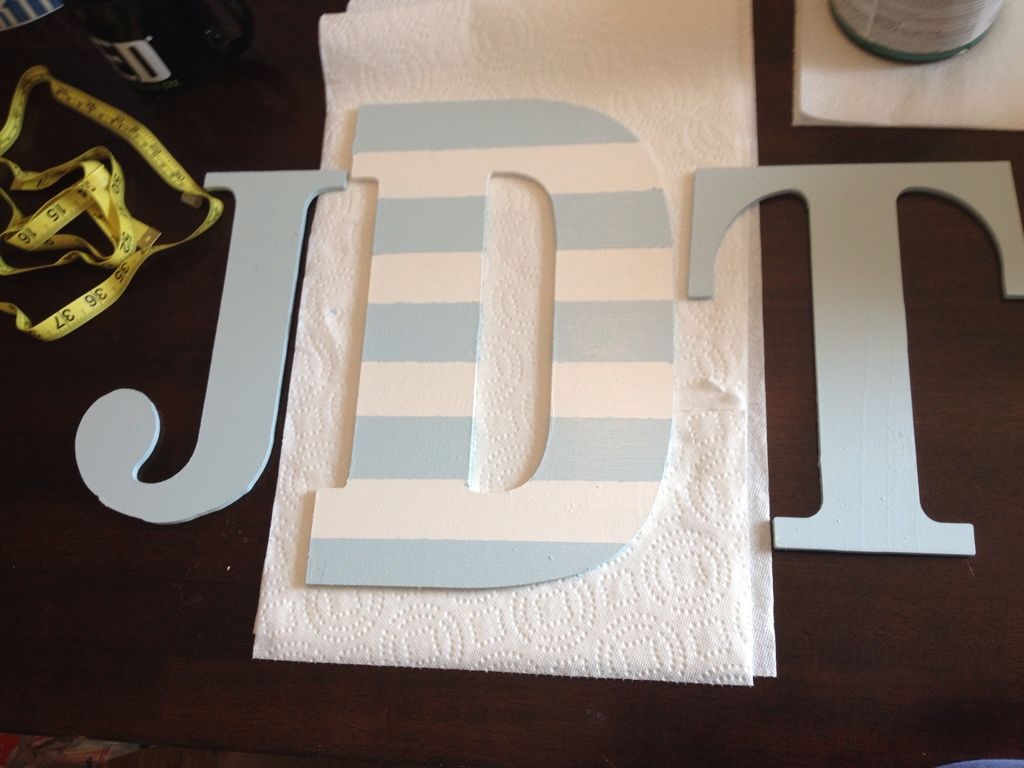 I covered this lamp shade with a $3.50 fabric scrap, also from Hobby Lobby, and painted the base of the lamp.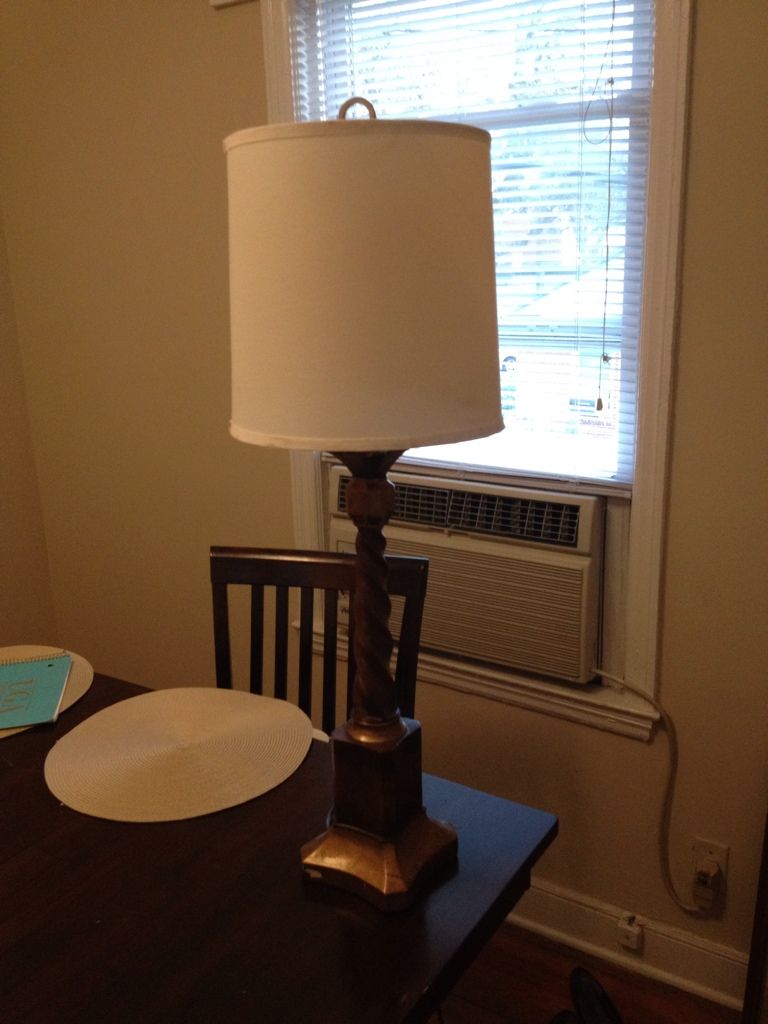 If it weren't for my stellar photography, you would be able to see that the fabric is not perfectly smooth and flat on the shade. But it's OK. The weird part faces the wall and no one can see it. And I doubt anyone cares if it's a little bumpy. James certainly doesn't.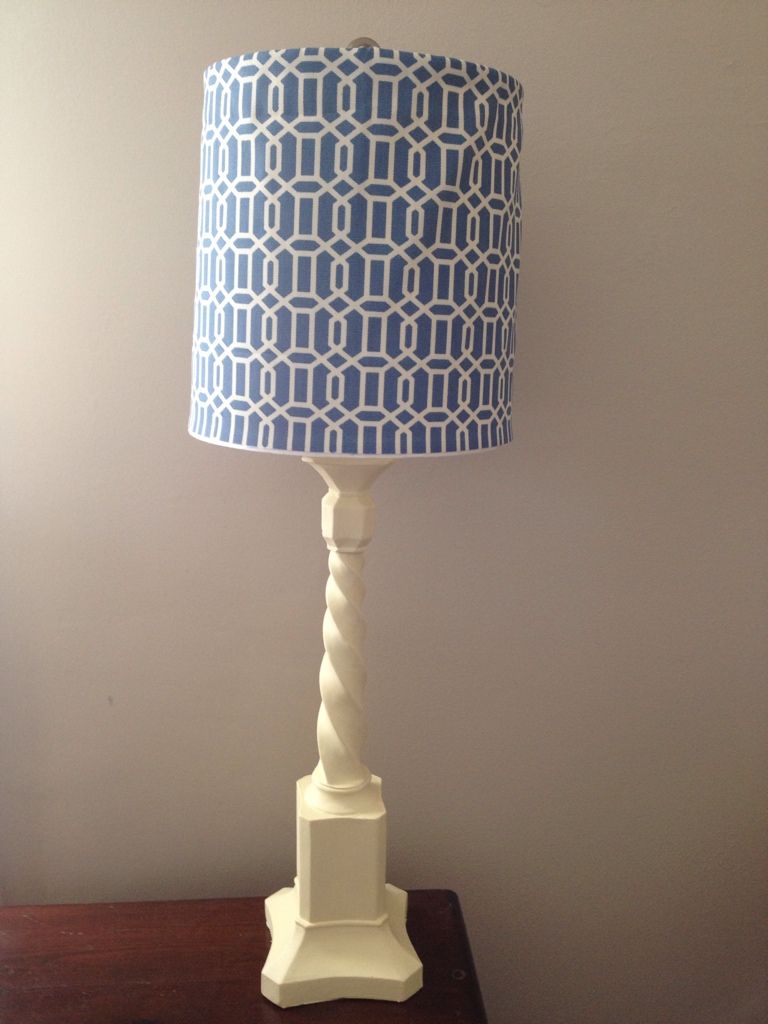 And for kicks, this is me 32 weeks pregnant and tired. That's the outfit I wore to Lifegroup. Paint-stained sweatpants, non-maternity shirt that almost doesn't cover my stomach, and bedroom slippers. That's what I call doing life together.
It's getting increasingly harder to angle my head in a way that disguises my 3-7 chins. But here's to trying!