I really didn't want pregnancy to take over the entire blog but alas, in these final weeks, it is sort of my whole life and I really have nothing else interesting to talk about.
Everything in my world seems to be centered on all the things to do before the baby comes and all the things we will be doing after he comes. I certainly don't mind it, but you may feel otherwise. I wont be offended if you take a 7-11 week hiatus from reading. I can't say I wouldn't do the same. But be warned, when you return it might be all about babies... I've been told they have a tendency to take over as well.
So here is what's up with our nursery. It is by no means complete but it is further along than it was, say, when we moved to New Orleans. I should put a disclaimer out that I follow sort of an organic process when decorating. I don't really have a vision of what the finished product will look like or an inspiration photo. All my rooms kind of unfold piece by piece. I do know that I want it to be calm and serene. Boyish but not in-your-face boyish. Timeless and practical.
These are from when we moved in.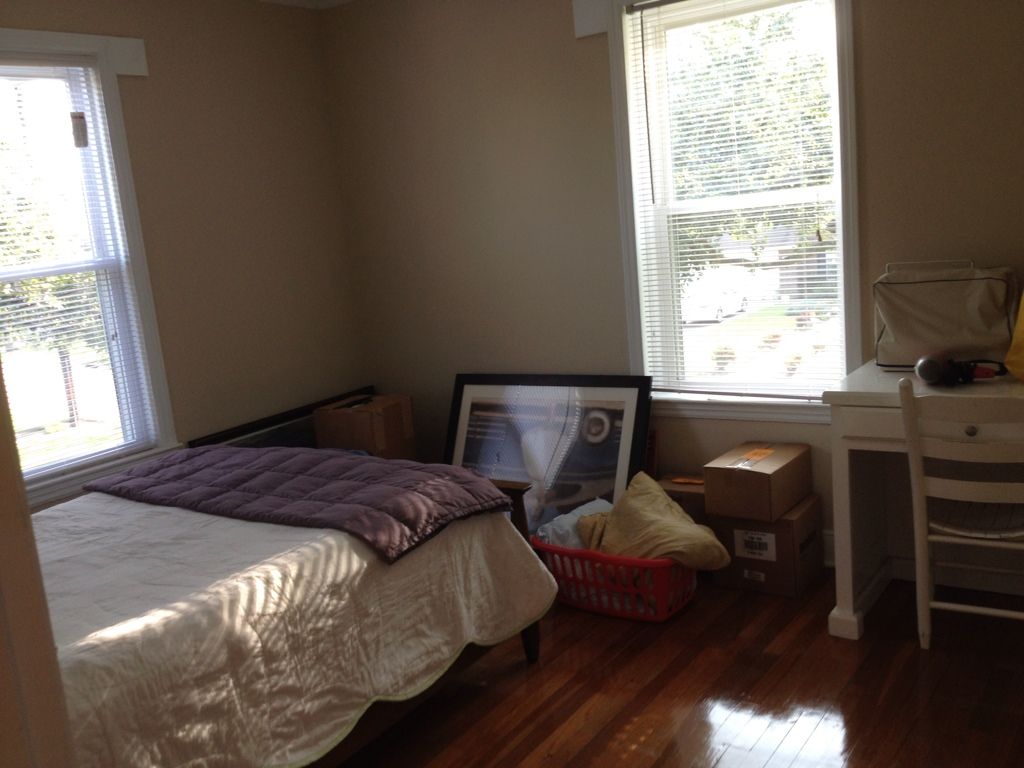 We are keeping a double bed in the room for multiple reasons, one being that we live far far away from the nearest family member and we foresee visitors in our future.
Our crib came from Pottery Barn Kids and our changing table came from a furniture place in Auburn, AL. We scored an amazing Black Friday deal on it.
These are the fabrics for the crib bedding. My mother in law is making the bedding. She is an incredible seamstress. She has made the most beautiful crib bedding for my niece and nephews and I knew long before James was a thought that I wanted her to make ours.
I changed out the pink and green quilt for a white one and my mother in law is making shams out of the geometric fabric as well as a monogrammed throw pillow.
We got the rug this past weekend at... wait for it... Kmart! And I couldn't be more pleased with it. The pictures kind of cast a shadow but its a soft blue and taupe check.
We bought the baskets from TJ Maxx, aka, Basket Mecca. I fell in love with that bicycle basket and decided it would be perfect for toys. Andrew loved it too because he cycles as a hobby and loves all things bike related.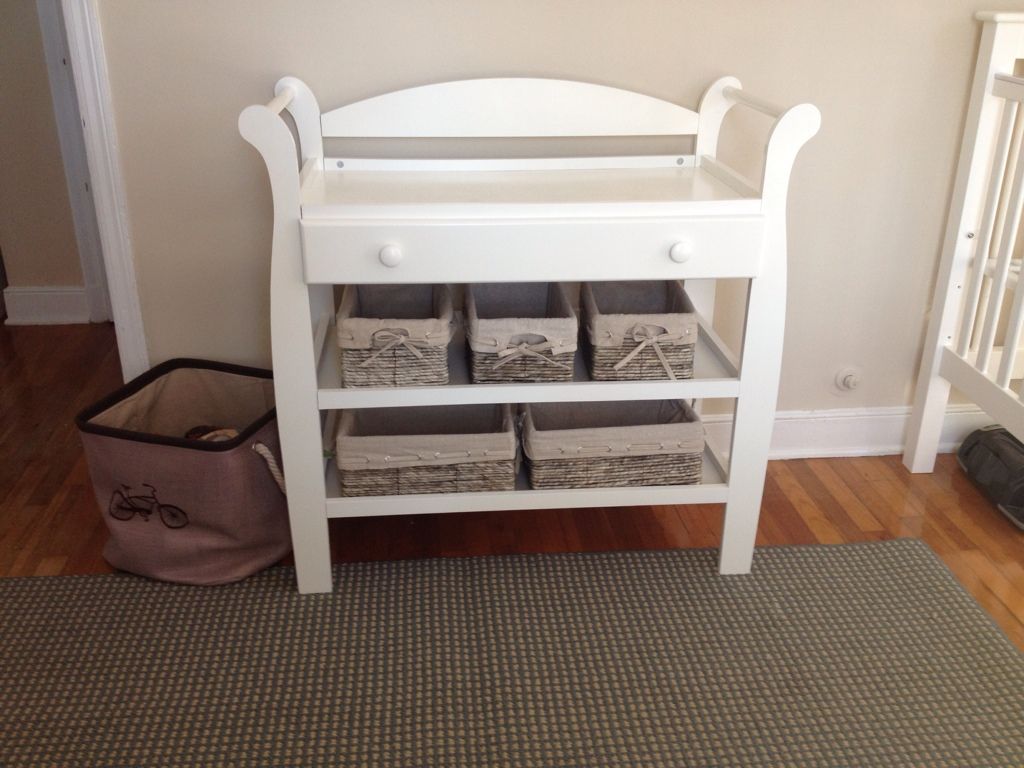 The chair was Andrew's grandmother's. She rocked his mama in it and his mama rocked him in it. You know I LOVE sentiment! The side table and lamp are getting makeovers this weekend. And the beautiful sign was made by our neighbors who gave it to us as a surprise shortly after we found out we were having a baby.
That's it so far! Hopefully the next time I post about it, it will be the finished product. Even now I just sigh every time I walk by. I am falling in love with it and with visions of a tiny little boy who will call it his.