I had planned to show you guys the really incredible maternity pictures we took last week but it will have to wait until later when I understand how to put pictures from a DVD onto my computer...
In other news we will be having a baby probably in the next two weeks and all I could think about starting yesterday was the possibility that any day this week might be exactly one week from the day we have our baby and I wont even know it. If you could follow that, thanks for riding the crazy train with me.
I'm not sure why that thought blows my mind but it is probably because even though this baby is bigger than ever and I am more aware of his presence than ever, it still feels 100% surreal. Honestly, I just have to try not to think about it sometimes because the flood of emotions is too much and my poor little mind gets carried away.
Don't get me wrong, I am BEYOND excited but even the excitement can be a little overwhelming.
We had such a great weekend this weekend. Some of the boys from the youth group Andrew and I helped with in college are now in college themselves and play baseball. They had a double header in Mobile so we made the drive over to see them play.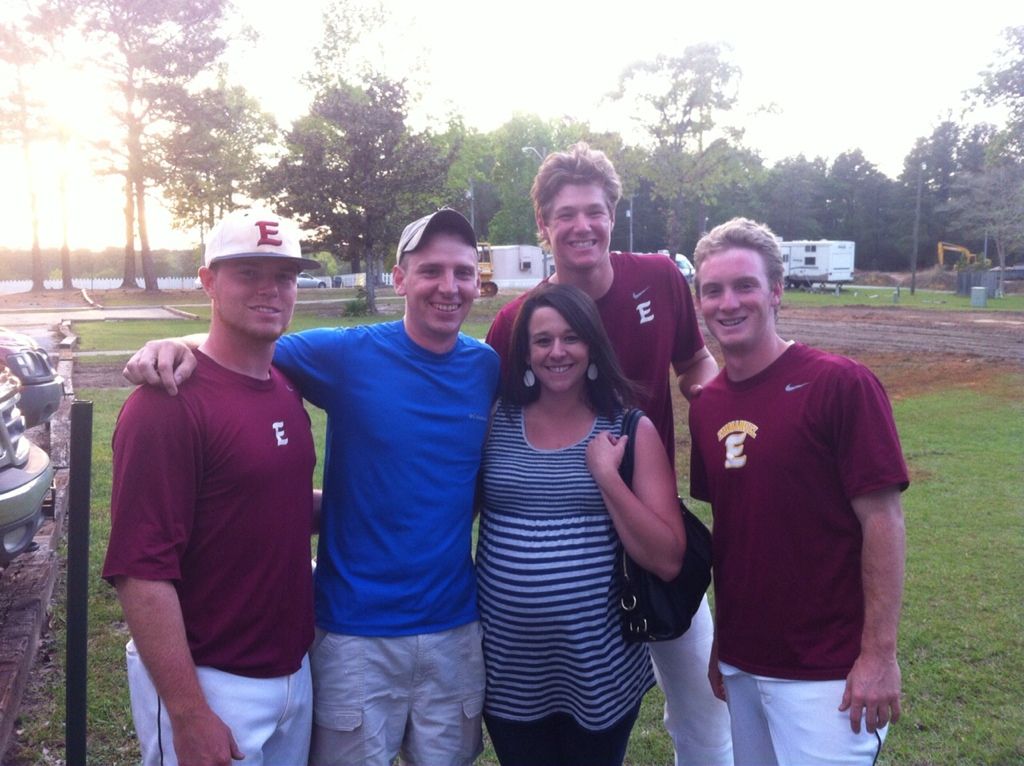 I don't think we had seen them in 3 years and ohmygosh it was so great to catch up! We are so proud of them and the men they have become. Andrew and I could not stop talking about it all the way home. Love them!!!
The other best parts of the weekend included:
- Zaxby's (which we do not have within 2 hours of NOLA)
- A stellar racer-back sunburn because it means summer is almost here
- New sheets for our bed
- Sleeping almost all day Sunday
- Some majorly yummy homemade strawberry shortcake at Lifegroup
- Scott and Sarah showing us our beautiful maternity pics
- Waking up this morning to start my last week of work!!!!!!!
And lastly, here's the view from 37 and 38 weeks pregnant. Happy Monday to all!