Hey Girls!
Let's talk planners. I am not very organized but I find a lot of success keeping my ducks in a row with a paper planner. I haven't been able to get on board with electronic calendars so if that's your thing this is not the post for you. (I'm talking to you Andrew!). My only criteria for a good planner has been that it needs to be fairly compact, have a monthly and weekly display, and plenty of room to write on each day.
I had been eyeing the
Erin Condren Life Planner
for about two years but wasn't comfortable committing to the higher price tag. But then last year the planner I bought at Target was a dud and things got a little out of whack in life. So I took the plunge after reading COUNTLESS reviews just like this one and received my shiny new ECLP the first week of January.
There are plenty of other spots online to read about the ECLP but I have had several folks in my real life ask me about it so I thought ya'll might like to know my experience with it in case you are thinking about getting your own!!
Disclaimer: I am not being compensated AT ALL by Erin Condren. They have no idea who I am. The point of this post is just to inform y'all about a product I am recommending to every woman I talk to these days!
So here are some pics of my ECLP. You can explore all the endless options for covers and personalization on the website so I won't spend much time telling you about that. (sorry for the fuzzy iPhone shots)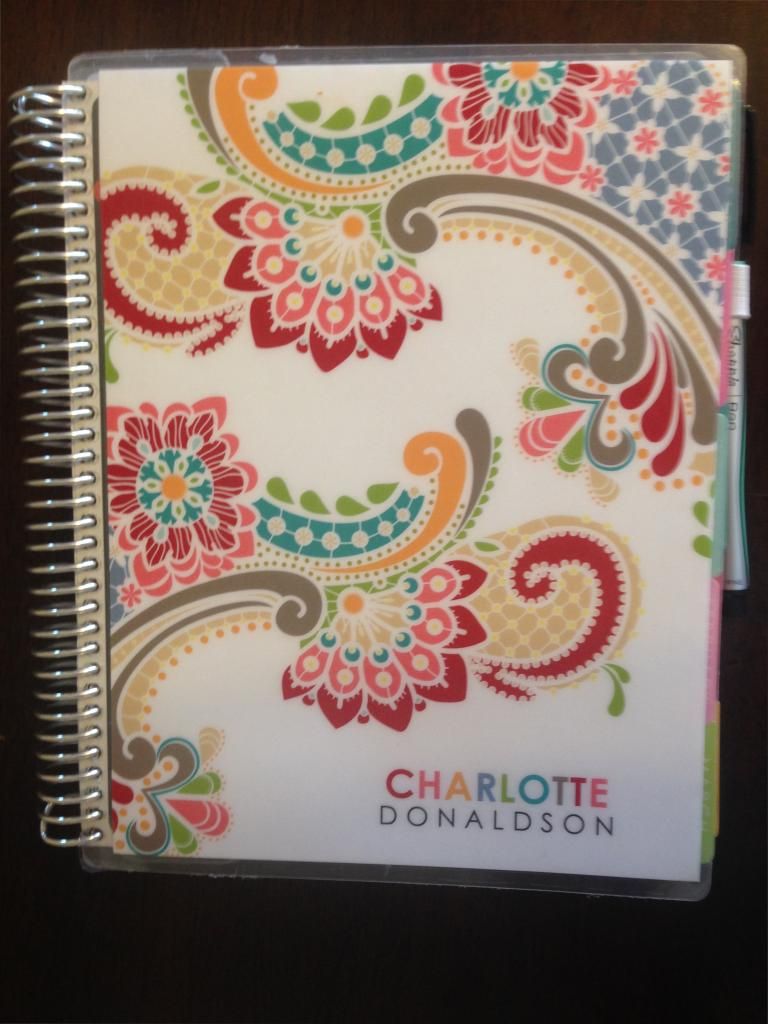 Let me tell you some of the things I keep track of in my ECLP:
On the Monthly View Calendar
1. Important dates and appointments. (This is where my 11 year old self would say, "duh.") I will jot down events and appointments in the monthly view as they arise and then use that as a reference to write them in the weekly view when I do my weekly planning on Sunday.
2. Bills. Andrew is our primary money man but there are a couple of payments I am responsible for so I have those marked on the monthly view on the day's I need to mail/pay them. NOT ON THE DAY THEY ARE DUE. I try to mail/pay them about a week before they are actually due.
3. Birthdays. EC includes some cute little stickers for birthdays, hair appointments, etc. that are precious but not necessary. However, I do tend to use them from time to time to accentuate the day of someone's birth. I do as many of these as I can as soon as I get my planner for the year. Not only does it help me remember but it also helps me budget for presents! If you are a scrapbooker you will LOVE the stickers.
4. That time of the month. You can only fight the crazy if you know its coming. I think thats in Proverbs :)
5. Vacations/Holidays/Guests Visiting/Travels. I like to draw a thin line through all the days that any of these events are taking place and write them in ALL CAPS. (Don't ask me why).
6. Grocery Budget. In the sidebar of the calendar are some lines for notes and this is where I keep track of my grocery budget. And lest you think I'm good at it- I ALWAYS go over.
Blankish Monthly View (don't you love the inspirational quotes at the top of every month?)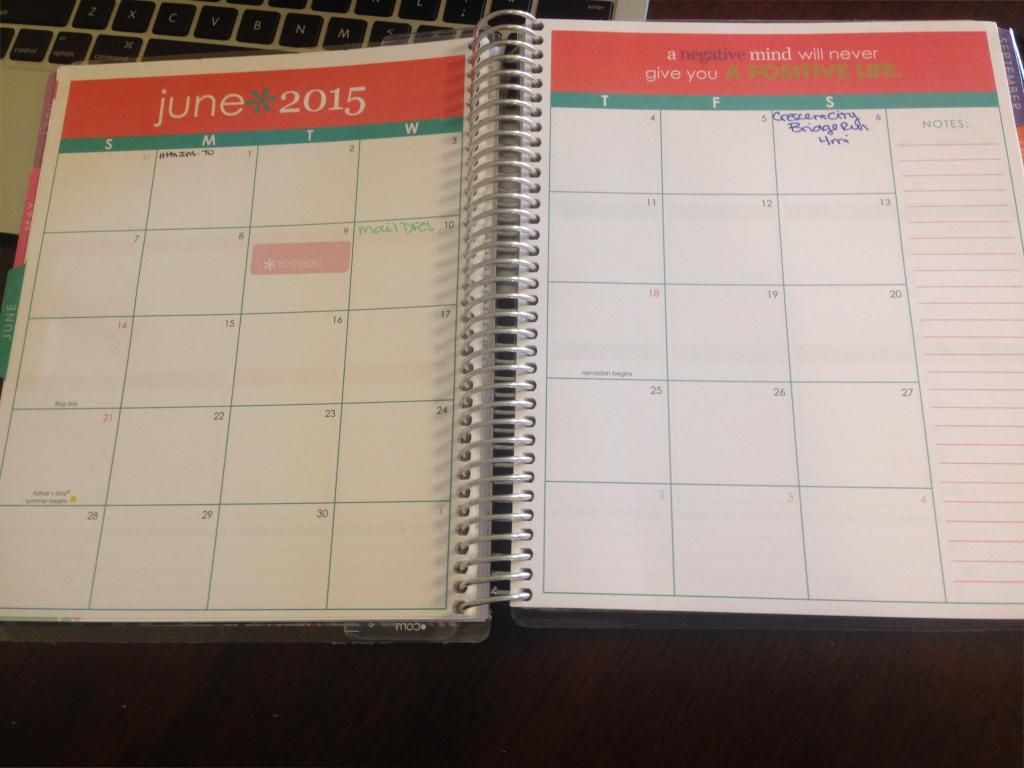 Appointment Stickers
On the Weekly View Calendar
(this is where it gets good)
1.
Meal Plan.
At the bottom of each day are four lines and on one of them I write that night's dinner. I do this planning on Sunday.
2.
Weekly Bible Reading Plan.
This varies depending on what I'm studying but I will write the passage I am reading for that day on another line at the bottom or at the very top of the day in the Morning section. This is also part of my Sunday planning.
3.
Workout Plan.
I will write how I intend to work out on yet another one of the lines at the bottom of each day or in the slot for the time of day I plan to do it. (This hasn't been going great for me this year.)
4.
Goal or Verse for the week.
I write these on the notes section. Usually its just something to encourage or motivate me to get through the week.
5.
To Do Lists.
This includes errands, housework, phone calls or emails to respond to, or any other household business that needs to be taken care of. I generally write these in the section of the day I plan to do them, usually "day" because that translates to "nap time" for me.
6.
Meetings or Appointments.
See #1 in monthly view.
7.
Thoughts/Ideas/Baby Milestones/Brainstorming/Answered Prayers.
I basically try to use up the paper on my weekly calendar when I have an idea or something happens that I want to remember. My planners have always been little journals to me and I love looking back at them.
8.
Prayer Plan.
I will plum forget to pray about some things and writing down prayer needs helps me remember. I write this in the morning section because that is the time of day I set aside for focused prayer.
Up close blank view:
Filled in full week view: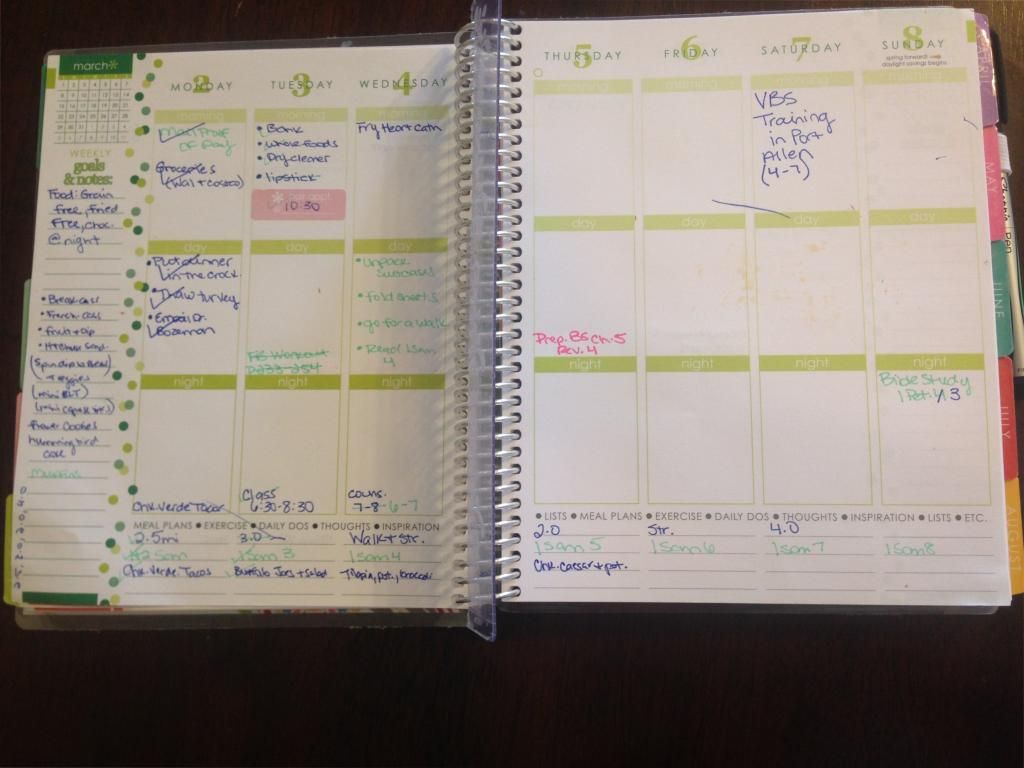 Some Other Tidbits
There are several sheets of lined and blank paper in the back for notes. Like probably 25ish. I use those with discretion because they are limited.
There is a great little plastic zipper pocket at the back where I keep receipts from the grocery store.
There is a small two pocket folder
There is a perpetual calendar that is a separate little booklet that I haven't used yet.
There is a moveable plastic bookmark that I use to mark the week I am in. It is included.
I purchased the pen holder in addition to the Life Planner and I feel it was more than worth it.
You get all kinds of extra little goodies and stickers with your LP purchase!!!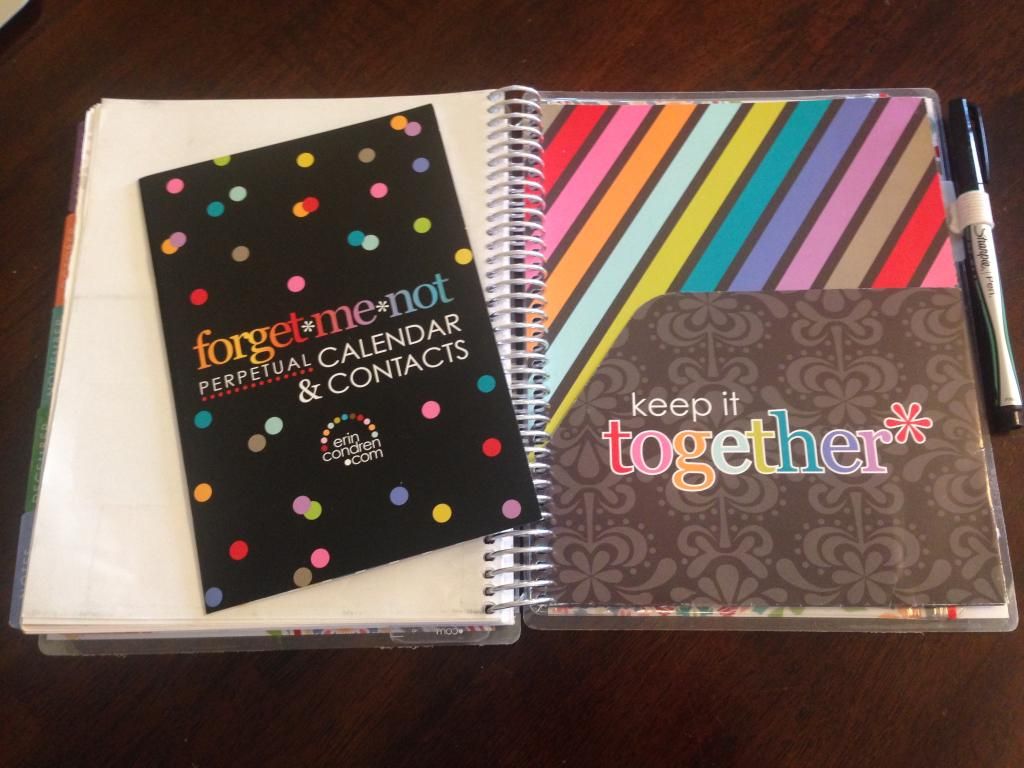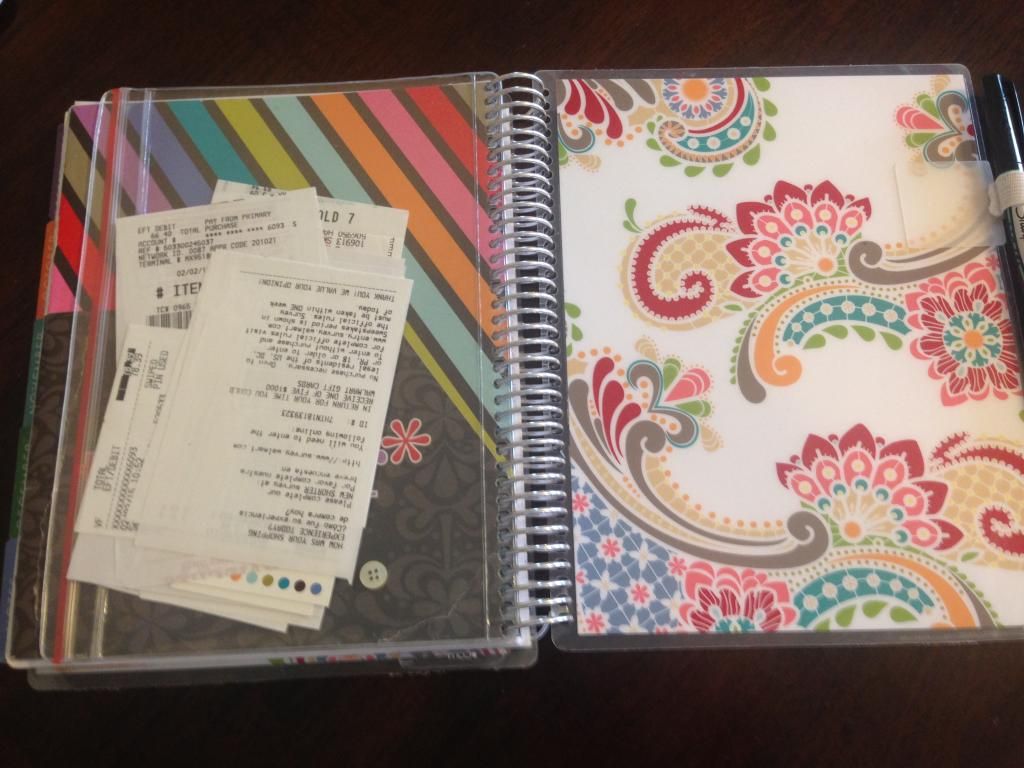 So Girls, if you are interested I would say get yourself one. I feel like I am getting more than my money's worth out of mine and it is only March!!
They are currently selling the Jan-Dec 2015 LP's but will soon have 18month Jul 2015-Dec 2016 LP's available. I'm guessing like May/Juneish? But maybe sooner.
If you decide to make a purchase please use my referral code below, I will get $10 and probably use it to buy you a birthday present! Let me know if you have any questions, I am happy to answer them!