And the Pioneer Woman does it again.
We've been eating
these
this week and they are delish.
I took about 9000 shortcuts on this recipe and it was still pretty majorly great.
I did not grate my own cheese. I did not cut up my own pineapple. I did not put a skewer through my pineapple. I did not pre-toast my tortillias. I did not use fresh jalapenos.
And they were still the bomb. Try em!
In other news, the weather in this part of the country has gotten downright depressing. I can fully embrace a few cold and rainy days. I like to snuggle up with hot chocolate and be sleepy just as much as the next guy but after about three of those days I have reached my limit and currently we are pushing two weeks.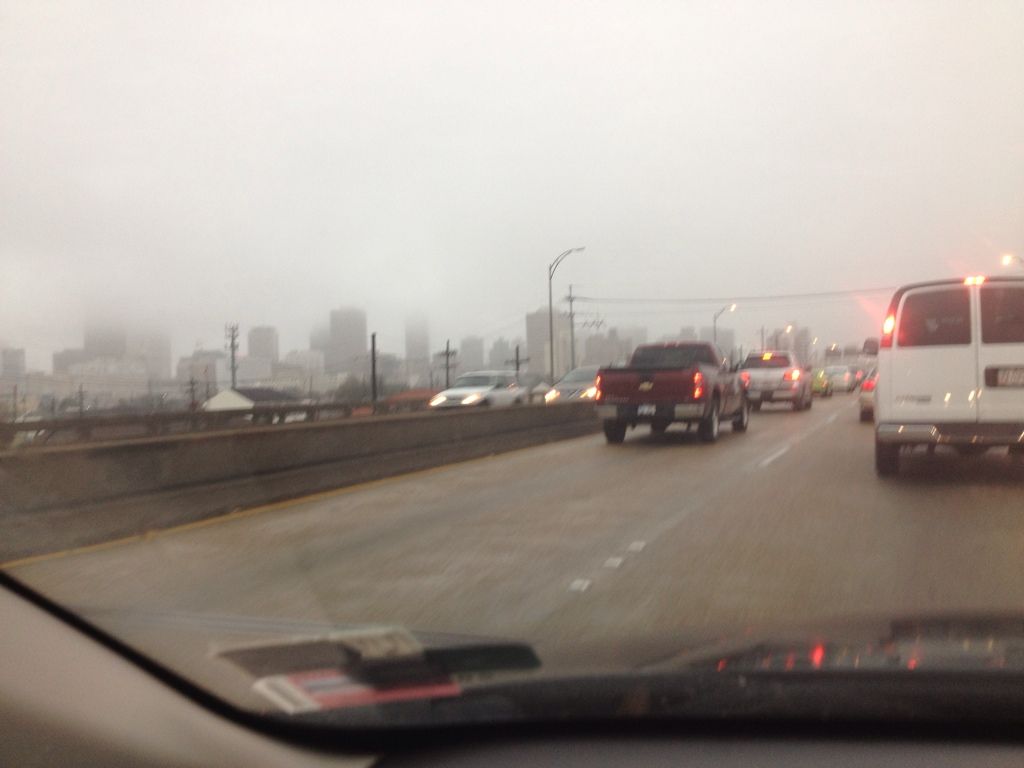 It took me exactly one hour to get to the grocery store Monday because apparently when it rains people get into their cars and lose their minds. There was no danger involved in my taking this picture because I was going exactly 0 miles per hour... for a very long time.
We attended our first prenatal class last night. It was technically the second class but we missed the first one and are making it up in March. I was by far the least pregnant person there and the one taking the most notes. Five pages. Zeal is one of my best qualities. It was information overload and I am glad I have all of my notes to go back and do some research of my own on all the options for delivery. I am an information junkie and I want to know everything about everything that MIGHT happen to my body and baby.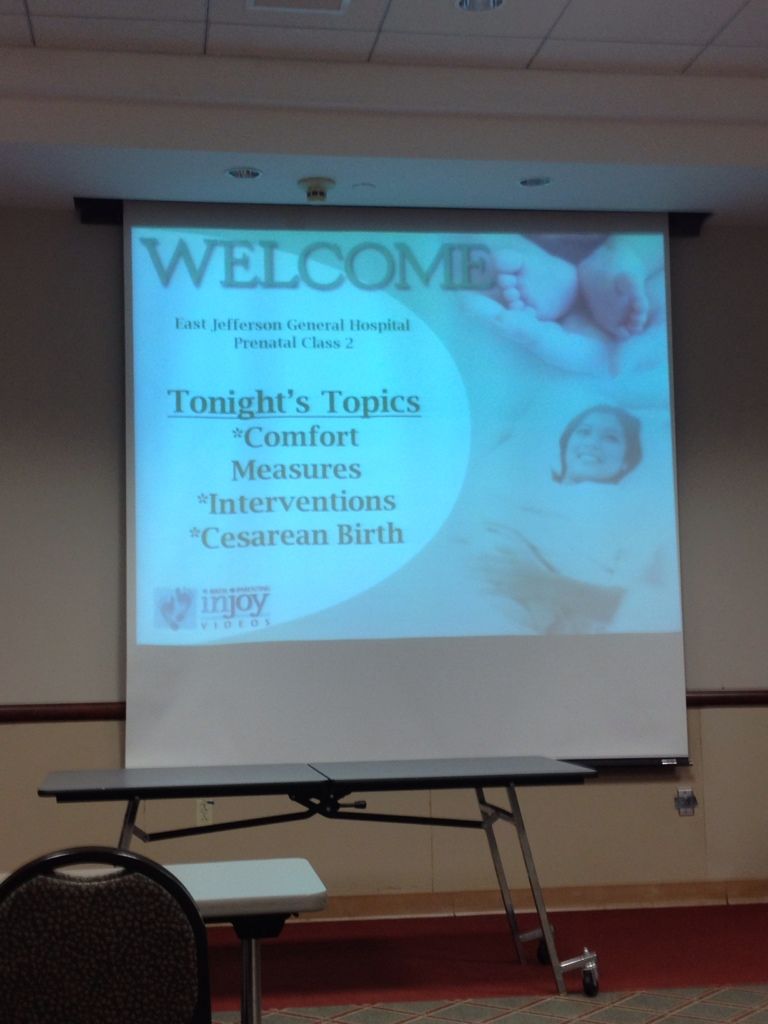 At the moment I feel like things tend to get a little over-medicated but I'm not ready to make any bold statements about that here on the blog. On the flip side, I am extremely grateful to be living in an age where we can know exactly what is going on with babies in delivery and have so many options for their health and safety. Amen?