I have always had extraordinary luck winning raffles. Of course I don't win every raffle I enter but I can confidently say I win a lot.
I don't remember where I was or how I won my first raffle but I know I was somewhere with my dad. I won an enormous Coca Cola double umbrella. As a very little kid, the best part of that experience was the feeling of winning something. I'm not sure I would be excited about this even as an adult...
Another time, my dad took me to a minor league baseball game in Huntsville, Alabama. My ticket stub was drawn from all the tickets sold that day and I got to go down on the field and race the mascot around the bases for a chance to win 4 tickets to the Space Station. I was an extremely slow 5 year old but the mascot was supposed to let the kid win so I secured the tickets and got to do a little space exploration at the U.S. Space and Rocket Center. This was significantly cooler than a double umbrella.
A few years later my mom signed me up for an etiquette class at our public library called "Tea and Etiquette with Alice." They were raffling off some pretty cool toys but the grand prize was an Alice in Wonderland Madame Alexander Doll.
Y'all.
I loved Madame Alexander dolls. If you have never heard of them, they are beautiful keepsake dolls that every little girl would have in a perfect world. My mom collected them as a child so I had all of hers plus the ones I had been given. Of course you know where this story is going. I won the Alice doll that day at the etiquette class.
I remember nothing that was said about place settings or napkins in laps. However, I do remember holding that beautiful little doll in my hands for the first time (and discovering my extreme dislike of strawberry cream cheese tea sandwiches).
Sometime later I sent in a magazine insert for entry in a Nickelodeon sweepstakes which were super popular in the 90's. I didn't win the grand prize but I did win the third prize; a back to school pack with a zippered Nickelodeon trapper keeper, a pack of paper, and 3 Yikes pencils. Best. Day. Ever.
My most recent raffle winning happened this week. I have been attending an apologetics conference with Andrew that is being held here at the seminary. He goes all day and I join at night. Last night they raffled off a book by Mary Jo Sharp, who was actually the speaker for the evening.
This may sound arrogant or whatever but I kind of had a feeling that I would win something. And sure enough, "Come on down Charlotte Donaldson!"
I was so excited to win because the book is actually written for women. I was a little afraid I would win one of the super academicky books they had been giving away and end up passing it to Andrew. (Not to say that women don't enjoy super academicky books, just not THIS woman.)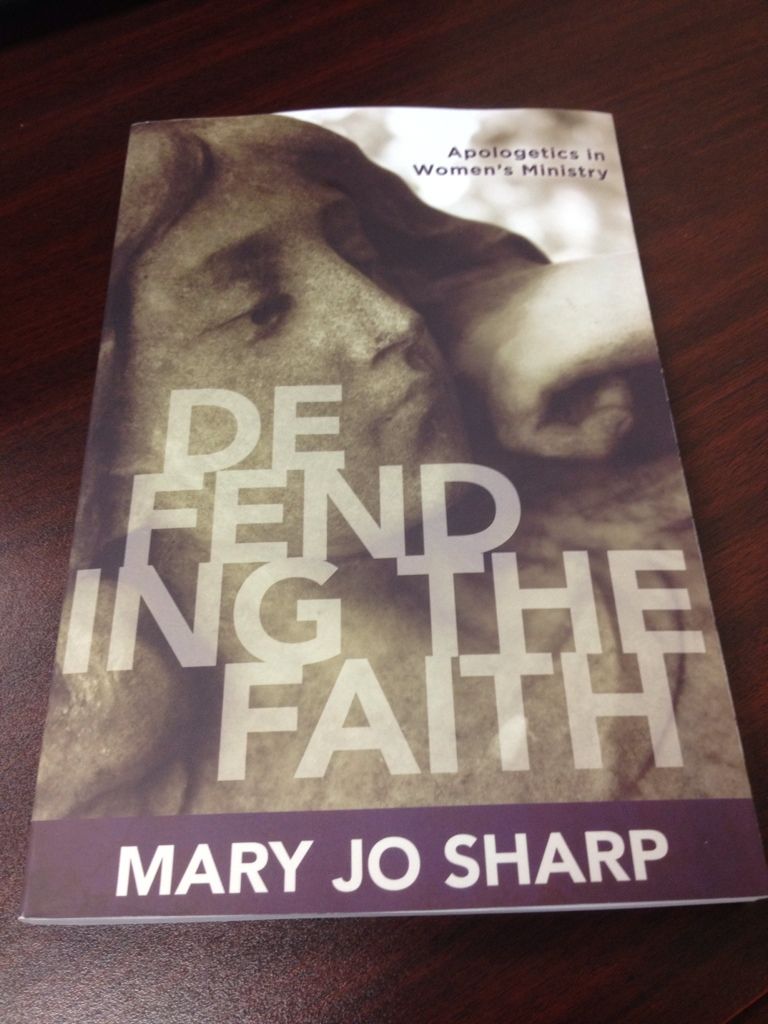 I even got to have it signed by Mary Jo who turned out to be a really brilliant speaker. All I could think to say to her when she was signing was that I liked her manicure. I don't imagine she hears that very often immediately after a lecture on apologetics.
I've still yet to win a truly big raffle or sweepstakes but I am crossing my fingers for this year's HGTV Dream Home.
Shoot for the moon right?