I'm writing this post in pink because that is how my heart feels today. My unbelievable hubby threw me the greatest birthday party with about 16 of our closest Valdosta/South Georgia friends. It was so fun to have them all in one place. I'm so filled with love for them today and grateful for the chance to spend time with ALL of them at once!
I was so excited to use my real camera to capture all of the love but of course once people started arriving I couldn't find it ANYWHERE. This morning I was brushing my teeth and found it on the bathroom counter. Oops. Luckily my sweet friend Caryn sent me this little moment. It's not techinically mine but it will do for an

InstaFriday

pic!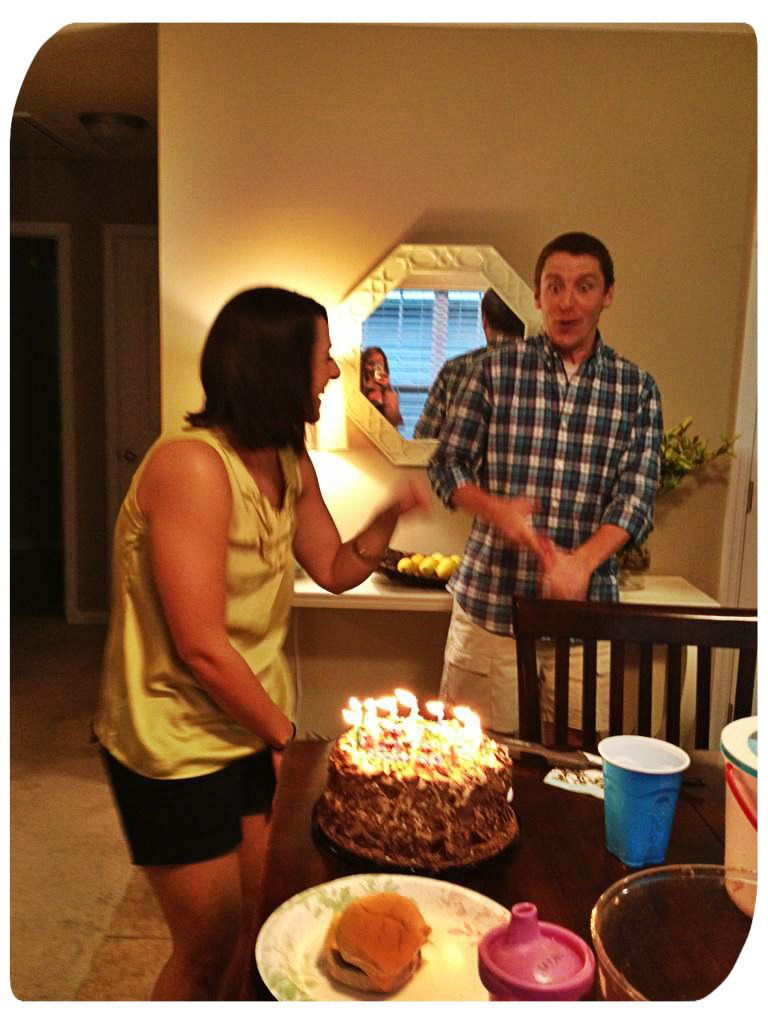 Gosh I love Andrew. Man. There is no one in this world that loves me like he does. I don't know where his well of love comes from but it sure runs deep. It's not even my birthday and it has already been the best one ever :) Happy Friday!