… for God gives rest to His loved ones. Psalm 127:2
PTL! I read this verse yesterday and the timing could not have been more perfect. A time of rest is coming for Andrew and me this week and I think it is just what we need to get us over the hump before moving time. We will be leaving tomorrow for the beach with Andrew's family for four glorious days. Wahoo! I will be off work an additional two days because I have to have a minor medical procedure (no worries, nothing serious!) and as much as that stinks, I am kind of grateful for additional days off. Is that strange? I hope not.
I had the most delightful birthday weekend with my family. I got to spend Friday and Saturday with my mom, Don, and William Paul and Sunday with my dad and Nancy. The whole weekend involved a lot of really good food and family time. I told my mom yesterday, I'm not sure my blood sugar has come down yet from all the sweets I ate. We will probably celebrate again at the beach with my in-laws so I am trying to be super healthy before we leave. When it's all said and done I think my birthday will have rounded out to about three cakes, two pies, and a bucket of ice cream. Of course I didn't eat it all myself, but I feel like I did. Yikes!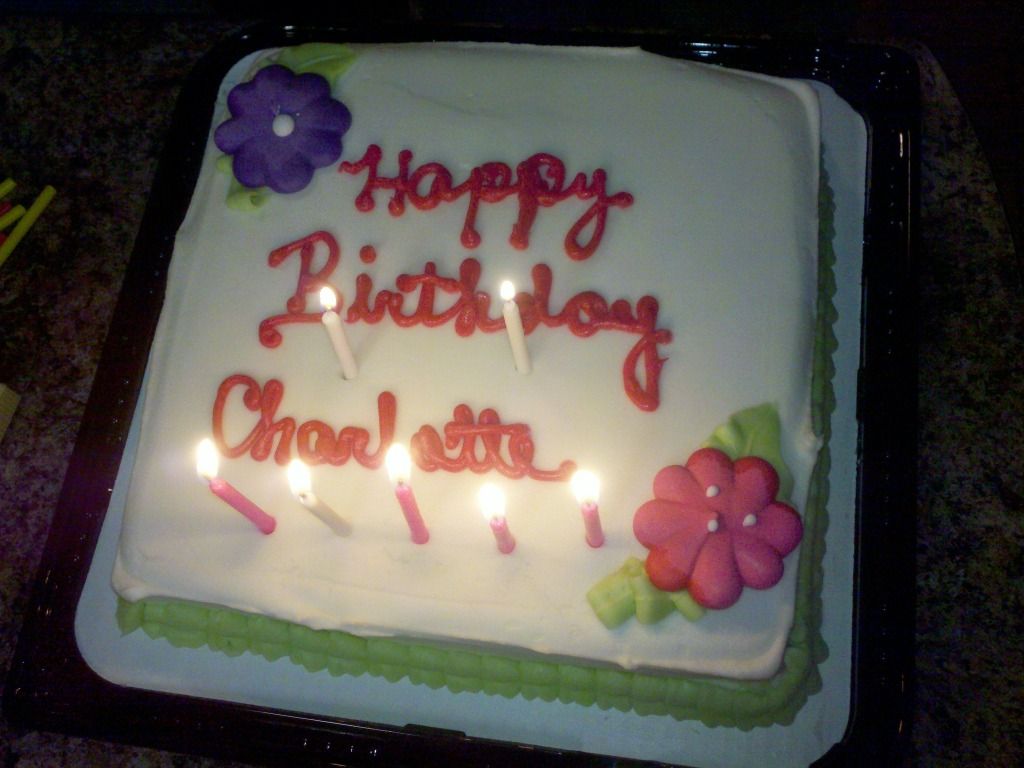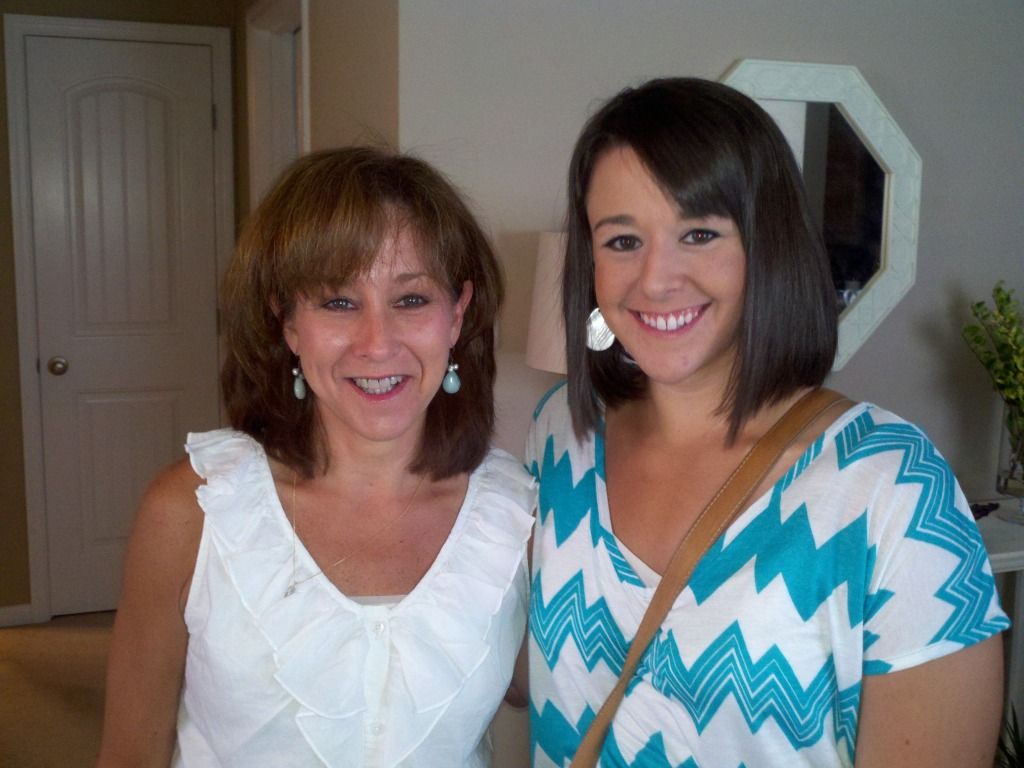 My mom said she would kill me if I ever put her picture on the internet, but who wouldn't share a pic of a mom as cute as mine!?

One of the food highlights was this AHHHHHmazing homemade salsa, made by my not-so-evil stepmother Nancy. The recipe was created by her friend Becky who blogs

here

. Enjoy my friends; this might be the best thing that will ever hit my blog.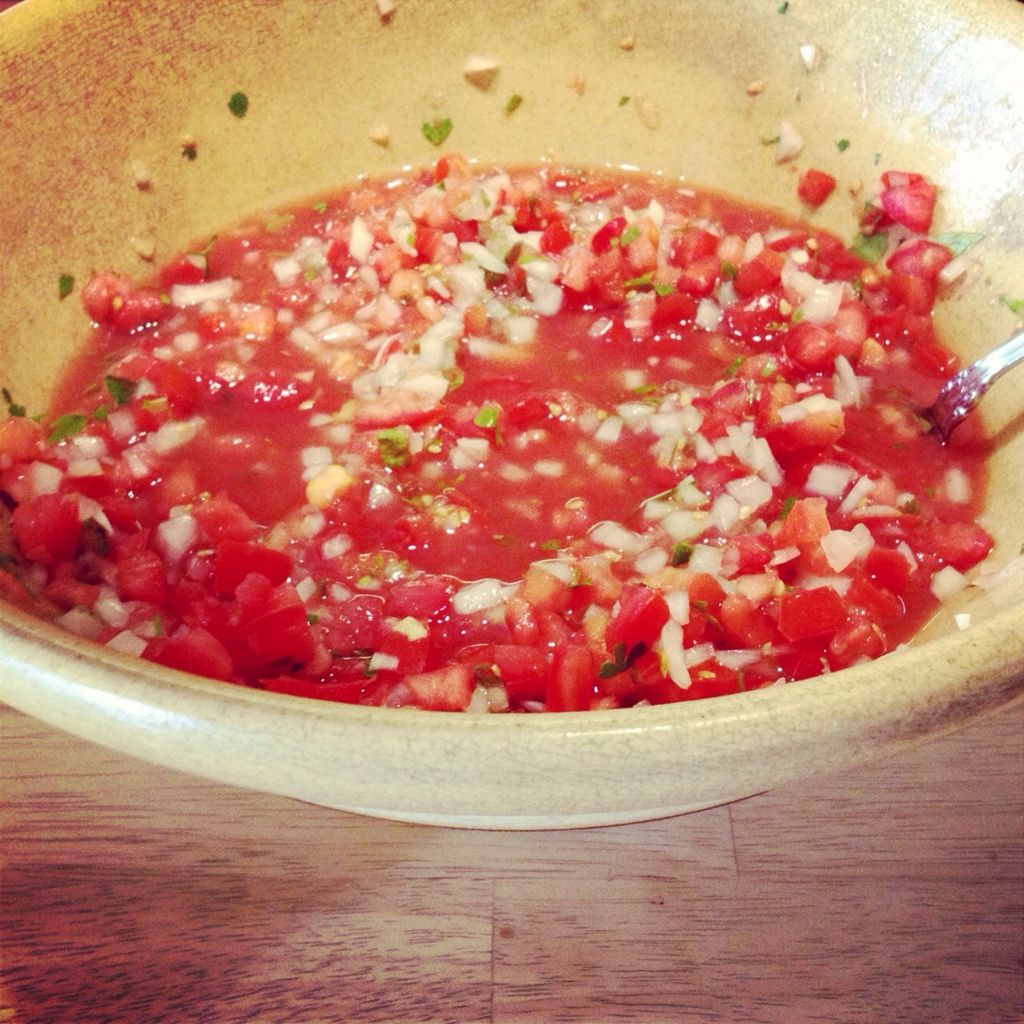 8 Roma tomatoes, chopped
1 med Vidalia onion, chopped
2 tsp chopped jalapenos, chopped (you can use pickled)
4 tbs fresh lime juice
4 tbs fresh cilantro, chopped
4 tbs fresh parsley, chopped
1/2 tsp salt
Mix well and chill.... the salsa and yourself!
Anywho, I will probably be MIA for about a week. My vacation plans do not include blogging; however, they do include playing with my precious niece and nephew, savoring every moment with my beloved in-laws, enjoying more good food, finishing Mockingjay, and squeezing in at least 1 run on the beach (hold me to it!). Our family is already down there and as you can see, Caleb is thoroughly enjoying himself!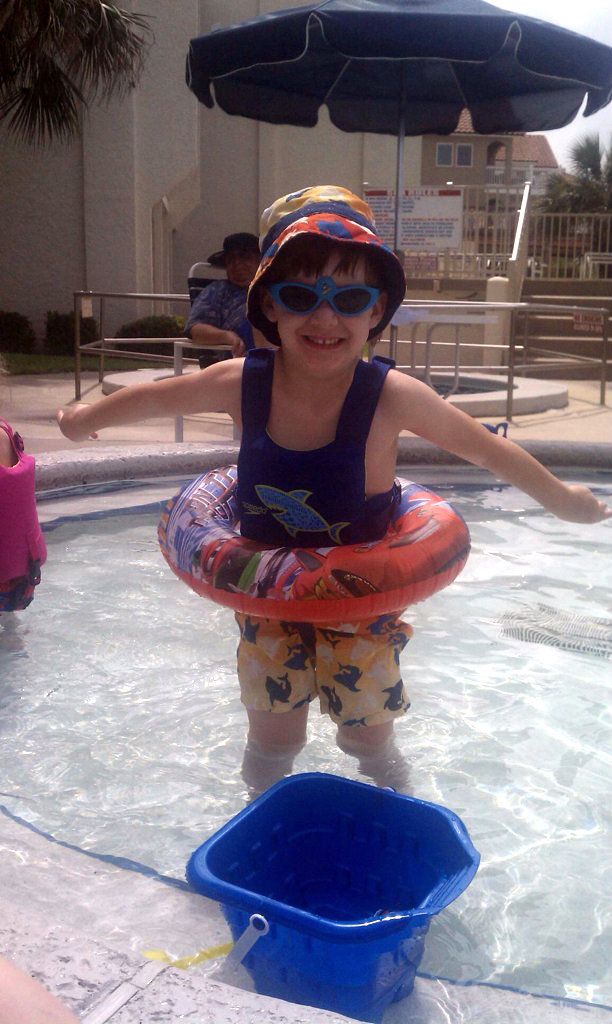 I hope to return to you tan and relaxed. Until then, hasta la vista baby!