Warning: this is not a tutorial. Please, no one learn to sew from me.
I sewed a pillow and honestly the events leading up to the birth of this pillow were kind of magical.
To begin with, I really wanted to learn to sew and a few months ago my sweet mother-in-law gifted me her old sewing machine from when Andrew and his sisters were growing up.
She got it serviced from head to toe so it would be in tip-top shape for me to learn. It sews beautifully (as far as I know).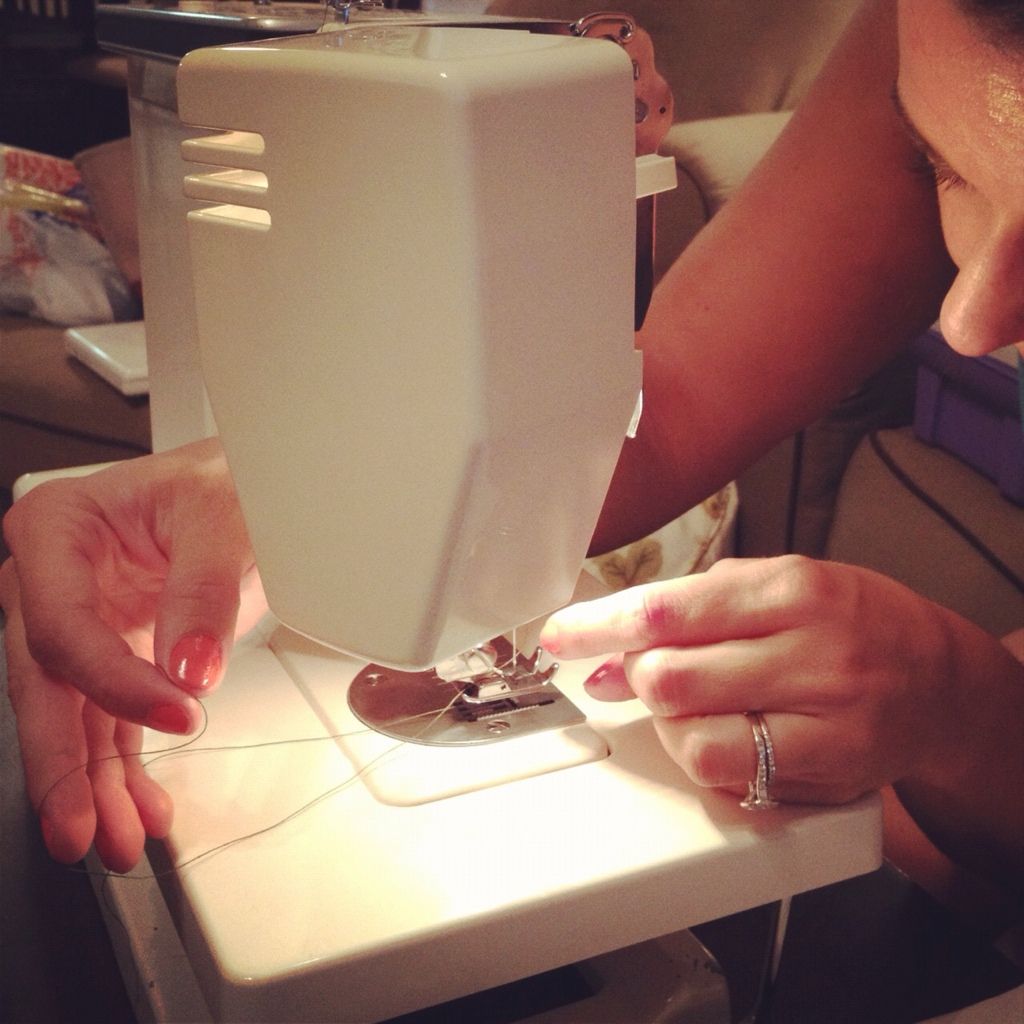 Meanwhile, I really wanted new bedding for our guest bed but in the event of moving to New Orleans that went way to the bottom of the priority list.
Yesterday I went to Hobby Lobby to scope out the fabric scraps so that I could get one to practice sewing. I found a great scrap for $2.70. I repeat, two dollars and seventy cents.
I might not have purchased this fabric for $10 but for $2.70 I decided I liked it and it would make a great practice pillow.
The colors in the fabric really didn't go with anything in our house.
So the guestroom. Oh that dern guestroom.The bed had a girlie pink and green pastel quilt and big green euro pillows and I had just been over it for a while. Remember this embarassing picture?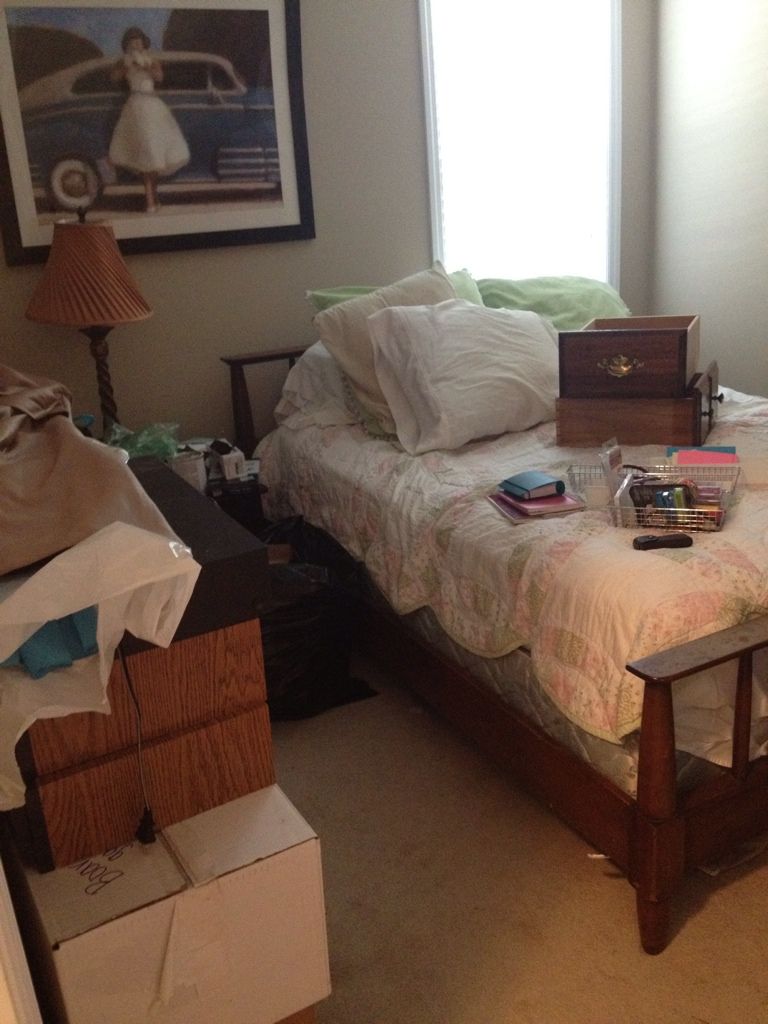 And then BAM. It hit me. I could just turn the quilt over (backwards) so that its perfectly WHITE underside would show.
I could use my cheapo fabric that didn't go with anything else in our house to make a pillow.
And the bedding of my desires (sort of) would be mine. For $2.70.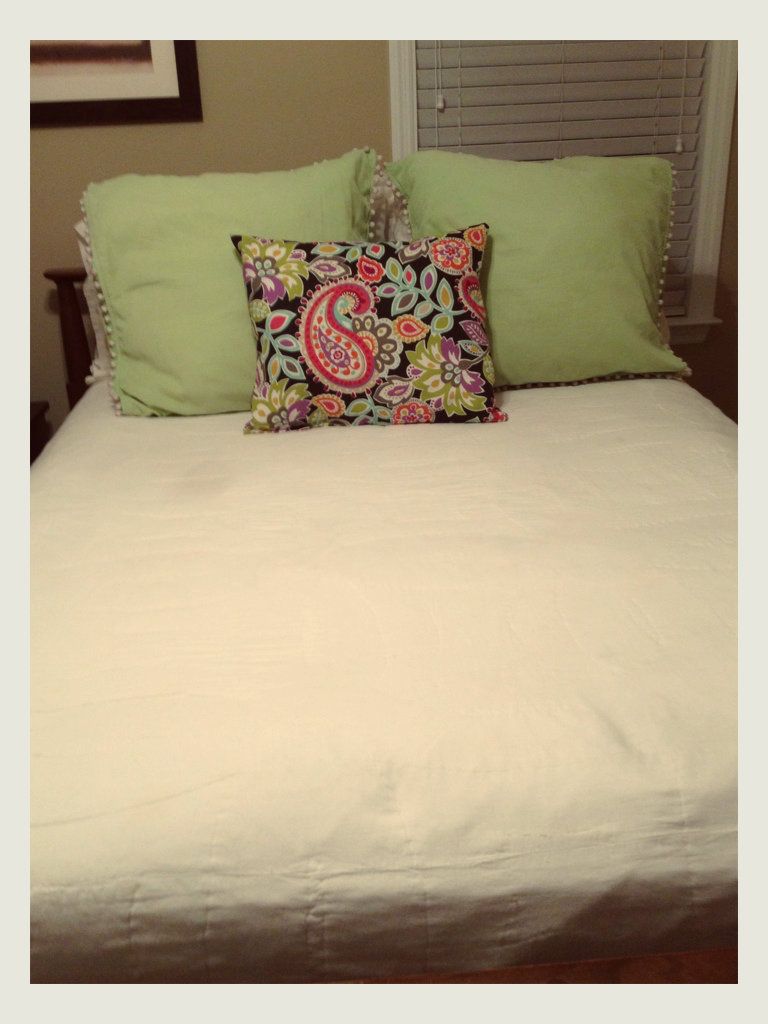 Is this what Martha Stewart feels like?
I flipped my quilt, sewed up the pillow, and just as if my fairy godmother of craftiness had sprinkled me with pixie dust, I achieved a satisfactory look for my guest room and accomplished my first real sewing job.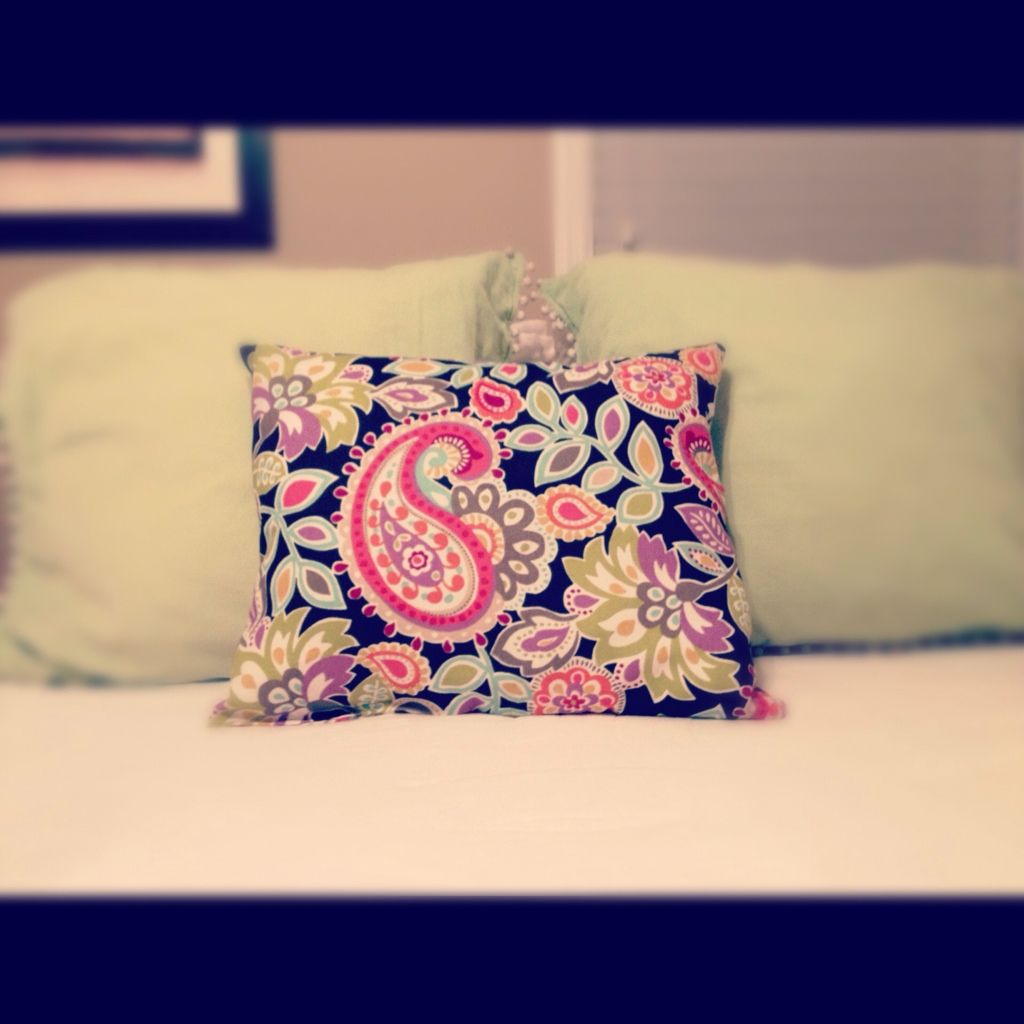 I feel so proud, the only word that keeps going through my mind is "booya."