Here is a quickie week in pictures. I only have 4 boring pictures for you. Let's just say things are CRAZY around here gearing up for the big move. To be honest, that is probably all I will talk aboout for the next 8 days.

8 DAYS!
Whew.
Can I just say I love you and can't wait to FINALLY blog about life in New Orleans... the whole reason I started this thing in the first place. Thanks for listening to me ramble about the anticipation for three solid months. You are real troopers.
Here is a snapshot of what this week has been like: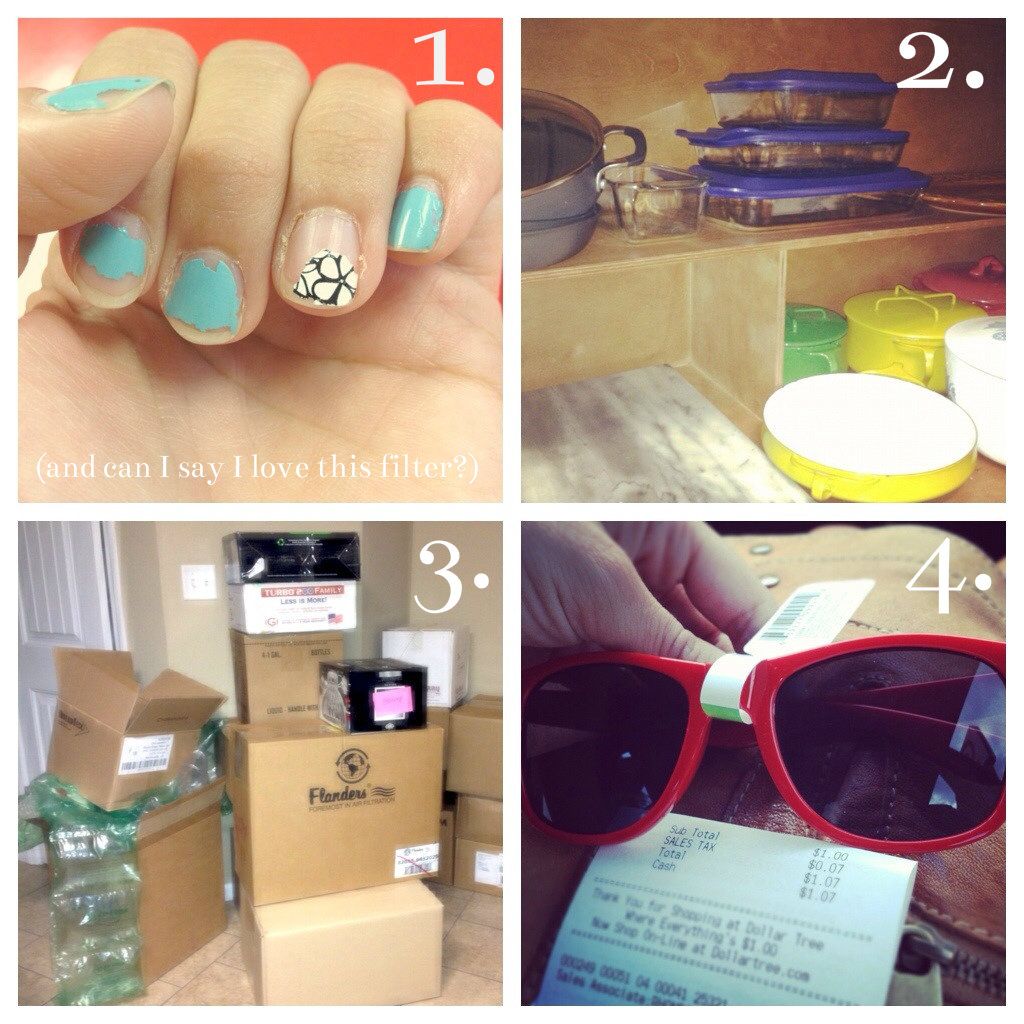 1. Still sporting last weeks nails. Makes me feel like a little girl again.
2. All the lovely cookware I WONT be taking to New Orleans. Dern.
3. I tried to make this look dreamy. It just turned out blurry. Oh well, kitchen appliances in boxes never were that glamorous. (I just had to sing "Glamorous" in my head to remember how to spell it... the flossy flossy)
4. Scraped up change from the bottom of my purse to buy these $1.07 red shades. I'm getting so risky in my fashion choices. If for nothing else they will look cute cheering on the DAWGS!
HAPPY FRIDAY Y'ALL! Here's to one last weekend in Valdosta!
Linking up as always with the lovely bloggers at Life Rearranged.