So I'm really thrilled that I am finally prepared for Carolyn's new link party: My Favorite Things Thursdays! For some reason it was really hard for me to think of my favorite things off the top of my head so I just started noticing what things I use on a daily basis that I feel like I can't live without (or really wouldn't want to live without!)
For starters, I really love love LOVE my Camelbak 24oz water bottle. I definitely get a gold star when it comes to water consumption. I kid you not; I have refilled this thing 3-5x per day for the past 2 years. No lie. It has held up beautifully and saved me a bundle on bottled water… not to mention reduced my carbon footprint. Maybe I should get a green star instead.
I also love my Keurig. My in-laws gave it to me for Christmas last year. They totally read my mind because it was the one Christmas present I really wanted but didn't ask for. Hooray! It is perfect for me because I am the only person in my home who drinks coffee and I only drink 1 cup per day (er… most days). I find that although K Cups are pricier than bags of coffee (and of course I insist on Starbucks which are probably the priciest K Cups around) it works for me because I am not wasting coffee like I did when I brewed in my traditional coffee maker.
And for me, no cup of coffee would be complete without my Stevia all natural sweetener by Kal. I am extremely fortunate that my stepdad owns a health food store so I can stock up on this stuff for free. It took me a while to adjust to the taste of Stevia after being a die-hard Splenda addict but now I can't even tell the difference. If you have any questions about Stevia and/or natural and artificial sweeteners just leave a comment. I have some really good resources to point you to!
Last but not least, the only non-food related item is my go-to summer scent, Fan di Fendi by Fendi. My very hip aunt is a VP with Macy's and gets to do all sorts of cool fashion related things and try all kinds of new products. I am often the beneficiary of said products, namely perfumes, which happen to be one of my favorite things! She gave me this one (along with a Dior eye concealer, score) around April and it has quickly become one of my favorite fragrances. It is so summery and light. My all time favorite ever is Coco Mademoiselle by Chanel but Fendi has pulled in a close second and has definitely been a nice summer alternative.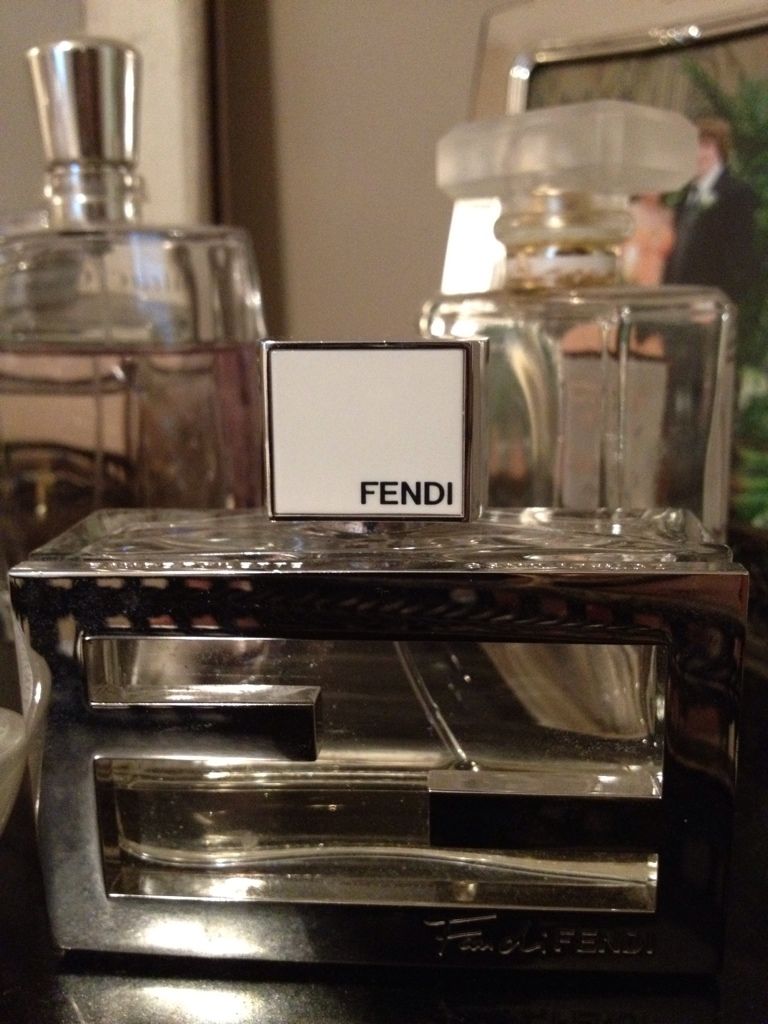 If you are still reading at this point, I owe you a debt of gratitude. I never thought I could write so much about 4 silly little luxuries that make daily living more enjoyable but alas… I've never really been at a loss for words. Maybe next time I'll scale it down.
And because I am very THANKFUL for these tiny things that make life nice, I am linking up with Ryan for Thankful Thursday as well!