I have been trying for a while to put into words our thorny history with New Orleans. After many failed attempts I realized my husband could do it more justice than I ever could. I am happy to finally share his account with you all. Thank you Andrew, I love you so much.
I was pretty excited when Char asked me a couple of weeks ago to write a blog about our "complicated" history with NOBTS and New Orleans. There is no way to communicate everything that has happened in one blog post so I am not going to try. However, I am going to give you the short story version and I hope you will see how it is something only our God could do.
In May of 2008 I graduated from UGA and in August I got on one knee and asked Char to marry me and she said yes. It was perfect! We were getting married in March of 2009 and then Char would be moving to New Orleans with me.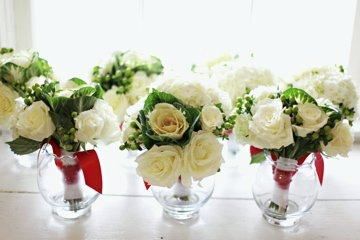 A week after the proposal I moved to NOBTS and Char headed back to school in Athens. I began to have a really hard time. I was questioning a lot of different things including my calling to ministry, my move to New Orleans, and our engagement. I really began to struggle spiritually and emotionally. This took its toll on our relationship and things began to unravel. In late September, on a Sunday night, I couldn't sleep so I got in my car and drove to see Char. When I got out of my car in Bainbridge we cried and held each other. I am not sure if I have ever been happier to see her. During those moments I thought everything would be okay yet the next morning when I left Bainbridge her ring was in my hand. A week later I traveled back to New Orleans to pack up my stuff and inform my professors that I was withdrawing from school.
Over the next several months, in addition to discovering how patient, loving, merciful, and amazing my wife is, I moved back to Athens. While our Facebook status never changed from "engaged," we weren't anymore, but continued to date and attempted to avoid any questions about the missing ring. During this time the Lord healed a lot of wounds and prepared us for marriage in a way we could have never imagined. In August of 2009 I got down on BOTH knees with a new ring and proposed, again. And she said yes, again!! We got married near Athens at Nicholson Baptist Church on December 12, 2009.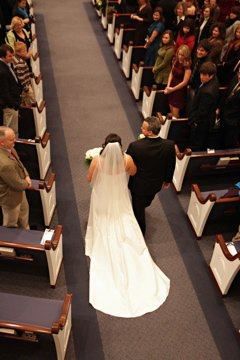 Fast forward to this year, through a couple of years in youth ministry, Char's grad school, moving to Valdosta, and me starting back seminary at an NOBTS extension center. We were open to going anywhere the Lord would send us, except New Orleans. We honestly believed he would never send us back there. Why would he send us to a place that represented so much pain, fear, brokenness, and darkness for us? We were beyond satisfied with the assumed fact that he wouldn't.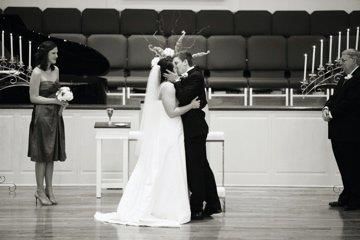 About two months ago that all changed in one 20 minute conversation. As Char and I talked it was as if we were trying to convince each other a move to New Orleans was a good idea. As we talked we were surprising ourselves as much as we were surprising one another. Let me stress to you that this conversation was not premeditated by either of us. Before this conversation, it did not matter how logical this decision might have been because we were determined that we were NOT going to New Orleans. The only explanation we had for this change of heart was the Spirit of God was leading us to go.
As you already know, this fall we will be moving back to New Orleans. The place that represented the darkest time and deepest pain of both of our lives is now our destination because our God is a redeemer and healer of the broken. Only our God can change the dark to light and He deserves the glory for it.