I wasn't really planning to use the blog to write about mundane details of our life before we move but I've just gotta do a little weekend recap because it was my favorite sort of weekend. Don't get me wrong, I love traveling to visit friends and family but for me, there is nothing like just staying in town and piddlin. Since we are moving, I thought it would be nice to look back on how we spent our free time in Valdosta.
The weekend really started Thursday. I got my biannual haircut (I know that's ridiculous) and Andrew took me to El Cazador and out for a Dairy Queen. This is the new do… I got bangs. I like them but they are a pain to fix.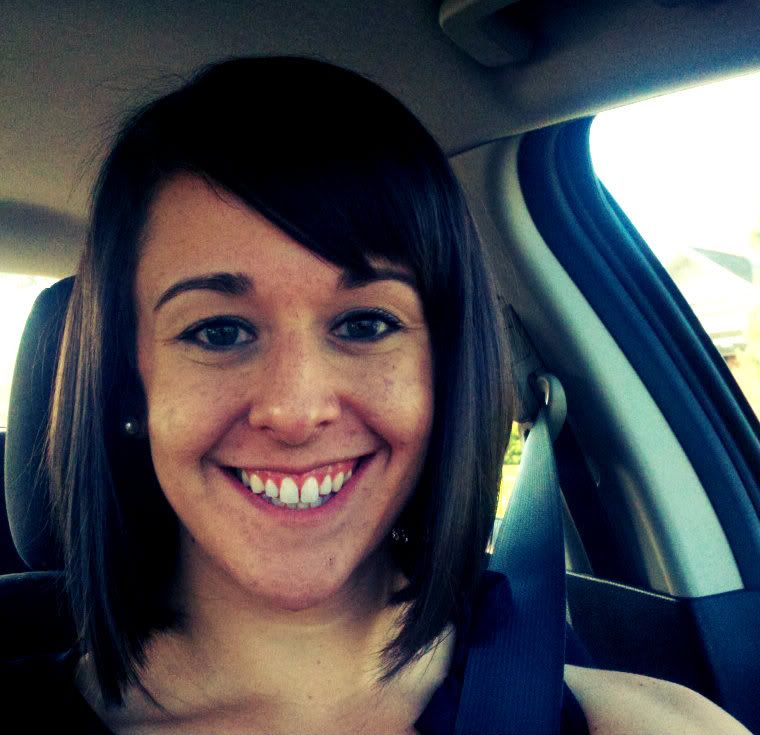 Friday afternoon I did a little spray paint project with some candle sticks we got for a wedding gift that I have never really liked. I'm not a very crafty person but I love a good can of spray paint! I think the yellow improved them immensely. But they are still not my favorite thing on earth.
Friday night we went on a double date with our friends Matt and Leigh Anna. We ate at a place called Mongo where you select your own meat, veggies, sauce, etc and they grill it up and bring it to your table. It was on my Valdosta restaurant bucket list and I'm so glad it was! It was amazing. See my personal Mongolian creation here: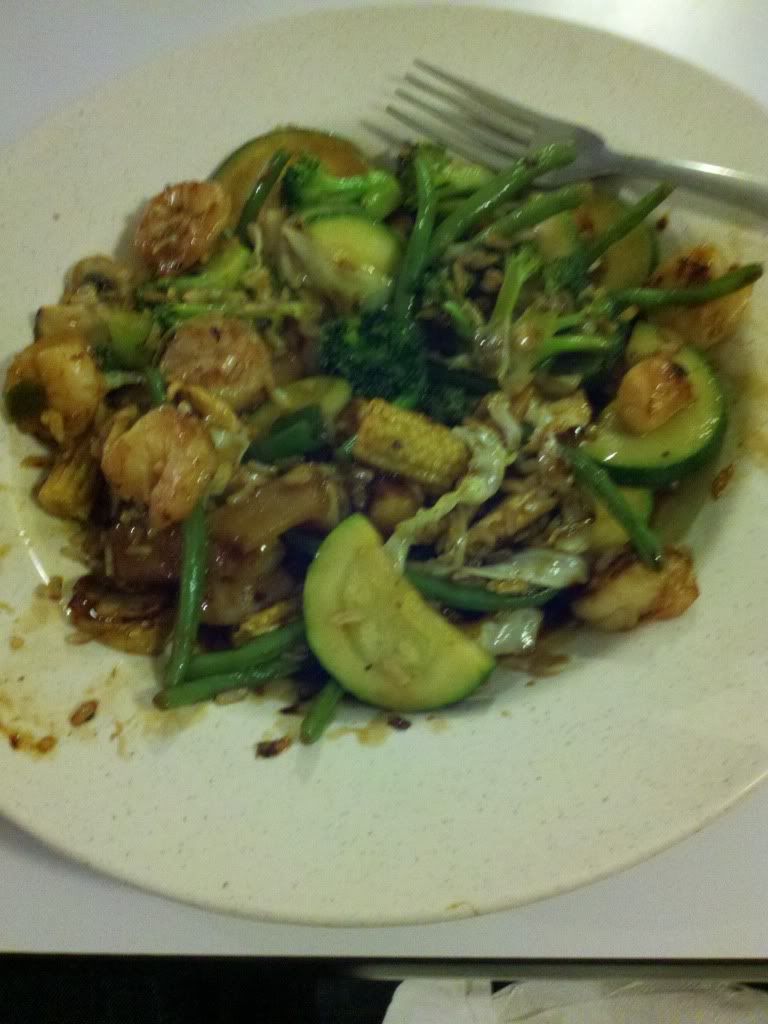 After dinner, Leigh Anna said she needed to pick up a few things from T.J. Maxx. Did someone say T.J. Maxx? Our considerate fellas stuck it out while Leigh Anna and I perused. Mine stood his ground and I did NOT leave with the precious $12 sandals I tried on. Dern. Better luck next time!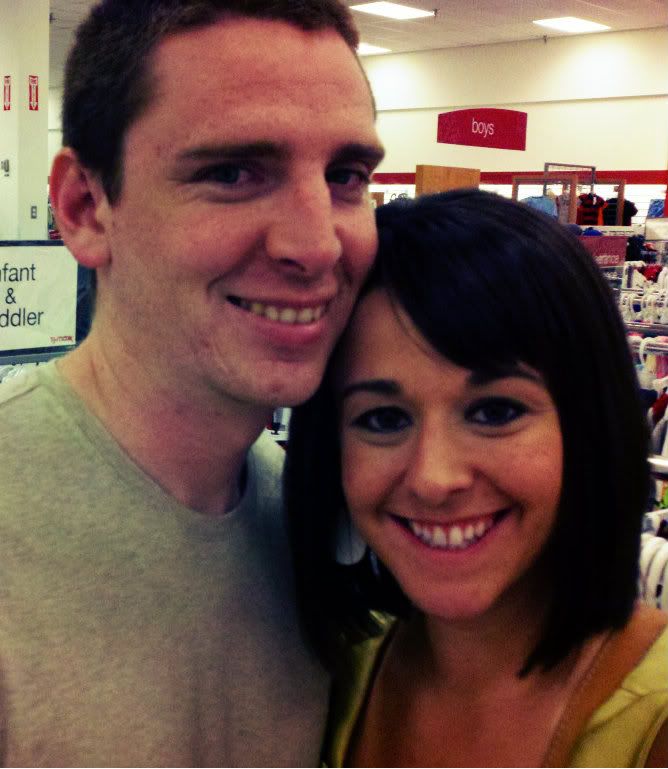 One of the best parts of the weekend came Saturday morning. It was my favorite type of Saturday morning; sitting in my chair drinking coffee and spending time with God. There is really nothing like it. I will miss the view from my chair in Valdosta. This spot means so much to me. It might sound trivial but I am praying that I will have a good "spot" in NOLA.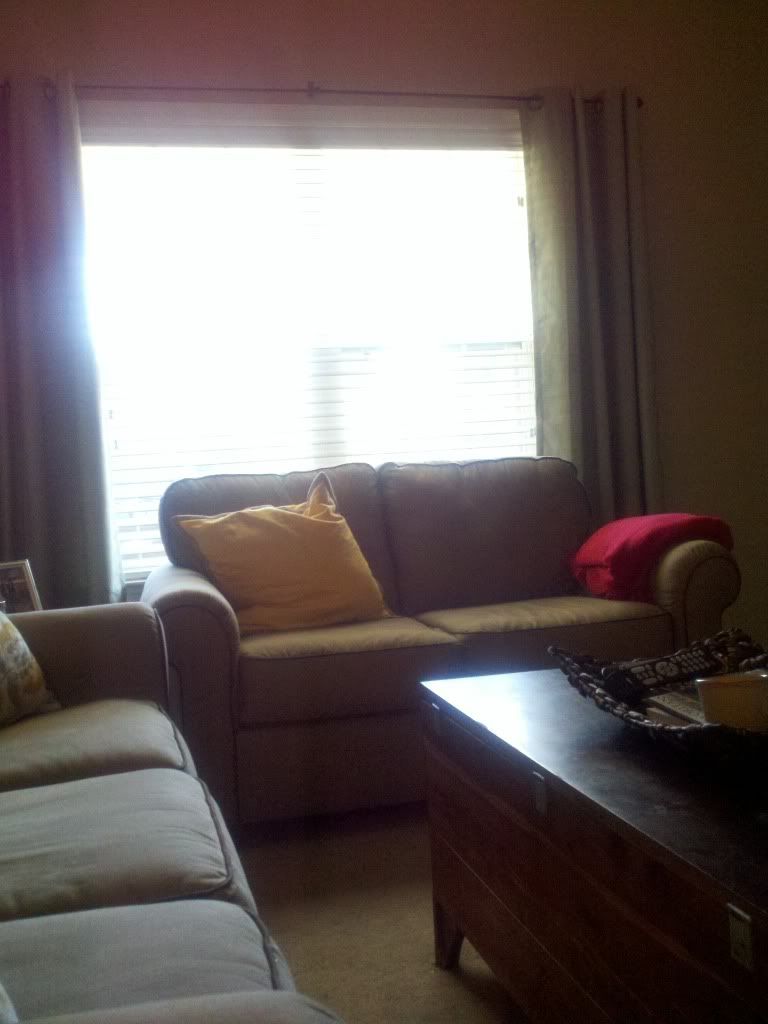 Saturday night we went over to my dad and Nancy's for ribs and oh-Sweet-Lord, were they good.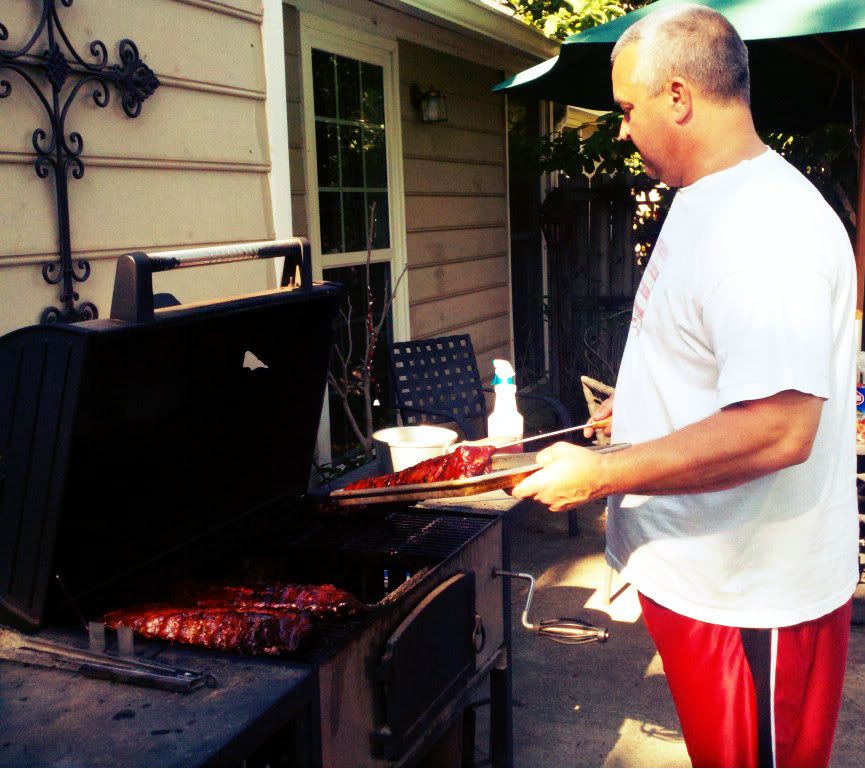 After dinner we went to the Hilton back porch to listen to the D Hicks Trio. The lead singer, Danielle Hicks, was awesome! Such a special treat right there in Tifton, GA.
Afterwards we went back to their house and ate homemade blueberry cobbler (one of Nancy's many specialties) and headed back home.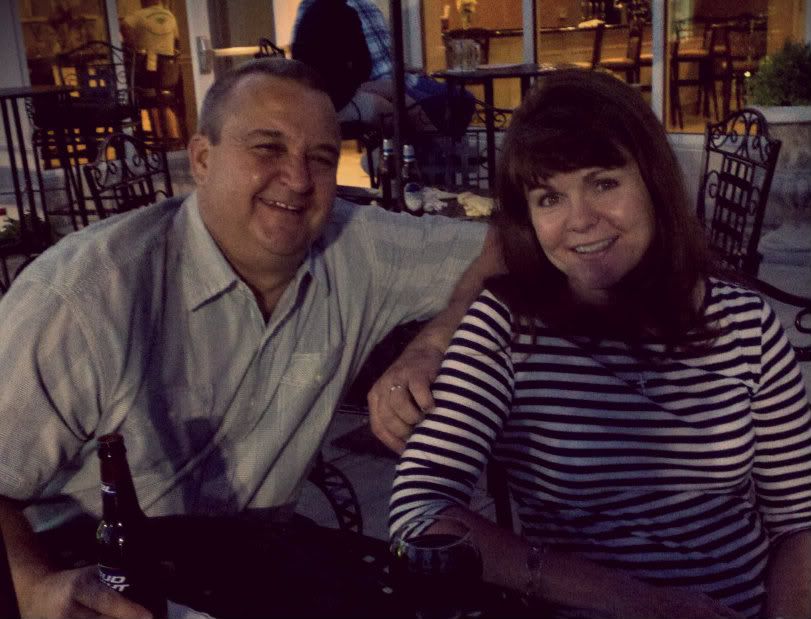 Sunday we went to church, Sunday School, Barberitos, Winn Dixie, and then my favorite, THE POOL! We are so fortunate in Valdosta to have an amazing YMCA with an incredible pool. We have been talking about going ever since it got hot and were finally able to make it Sunday afternoon. We chose a spot by the baby pool because there was shade and it's really pretty. We couldn't get in because we didn't have a baby, but that's ok! We both read and napped. I couldn't stop thinking about how grateful I was to be able to have a few hours of sheer relaxation; it was good for my soul.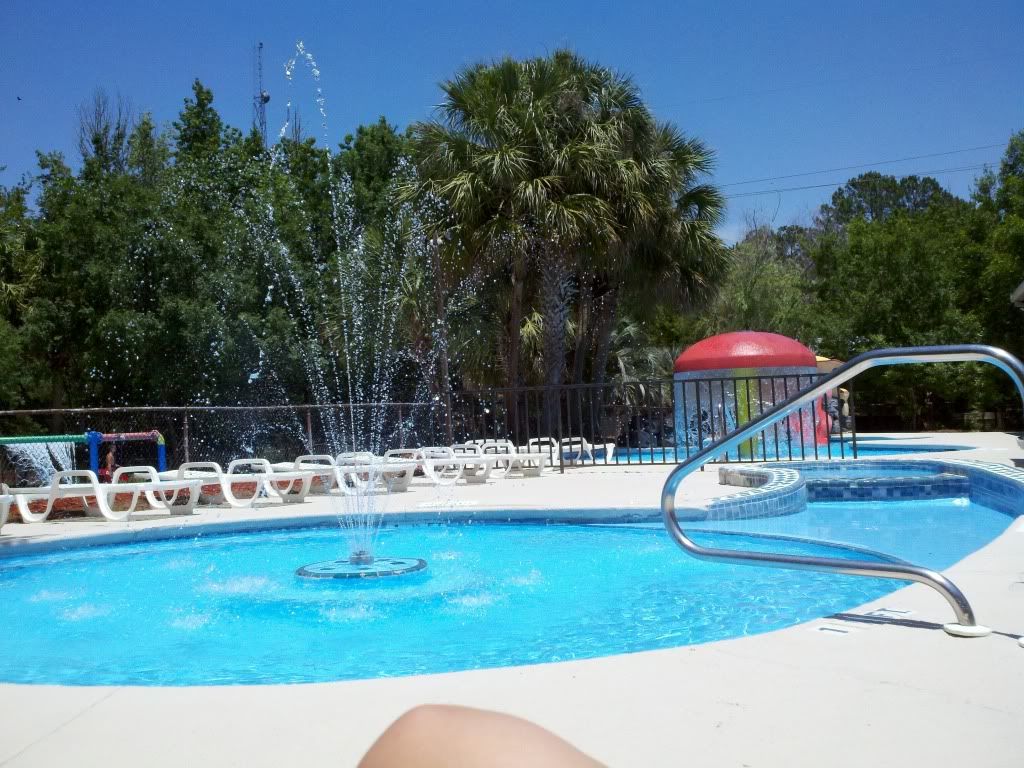 So there it is. My absolute favorite kind of weekend. Thank you for indulging me! I can't promise it will get much more exciting than this :)