The STRANGEST thing happened the weekend we were visiting NO. A friend of ours who is already in school down there and working in an administrative office mentioned to us that there was another
couple coming to NOBTS in the fall from Valdosta. This was really nuts because there are actual Georgia residents (mostly Atlantan's) who don't even know where Valdosta is. The odds that another couple from our little town was also going to NOBTS at the same time we were planning to was just crazy.
She told us that she thought the couple's names were Scott and Sarah but she couldn't remember
their last name, all she could remember was that she thought they lived on a street called "G" (name
abbreviated for my mild case of internet paranoia). With that, the world got smaller because….WE LIVE ON G STREET TOO!!!! I squealed a little and asked if our friend could get us their address so I could go introduce myself. She said she was pretty sure she could get fired for that but she might be able to give me their last names on Monday when the office reopened.
The rest of the trip I was racking my brain to figure out who the mystery couple might be. I was
channeling images of all the yards in our neighborhood that had monogrammed mailbox covers and
what not to try to figure out where they lived. I even sent a text to a neighbor but she didn't know a Scott and Sarah in the neighborhood.
By Monday at work I was debating whether it would be ridiculous to text our friend in NO to get the
couple's last name so I could at least FB stalk them (and I am the one afraid of internet predators?).
I decided what the heck and in about 3 minutes I had gotten the name, found them, friended them,
I was giddy and excited waiting to hear back from our potential new friends. Andrew acted cool
and collected as usual, but I know he was just as eager as I was to hear from them. Finally the reply
message came and we found out that it was all true, we were New Orleans bound neighbors! Sarah and I messaged and texted a little and decided to meet up with our guys at a local yogurt place. It turned out to be an awesome time.
Y'all, they are so cool. They are both going to be enrolled in seminary to study missions. We discovered we had all sorts of mutual friends and connections. It was apparent that one way or another God had intended for our paths to cross. I can't even describe how awesome it was to make an instant connection with a couple in our current town that will be carried over to NOBTS. Only God!
As of the writing of this post we have already hung out together 3 times! I definitely plan for that
number to quadruple by the time this post is published. I am also hoping to make mention of them in
many posts to come. No pressure Scott and Sarah!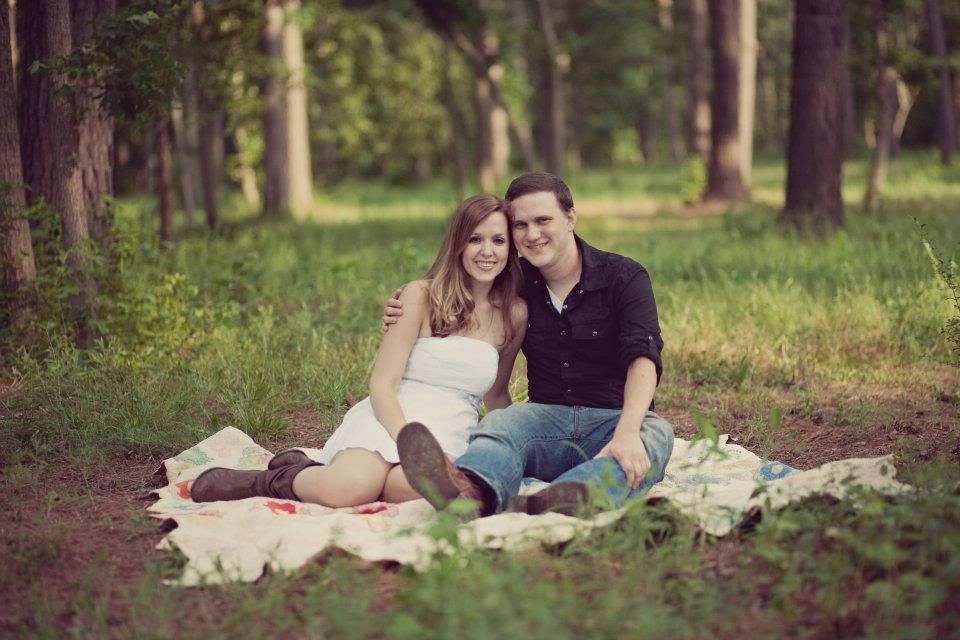 I don't have a pic of all four of us yet. Aren't they precious!?